How To Write Your Business's Social Media Strategy (2hr Short Course) [MORE...
Description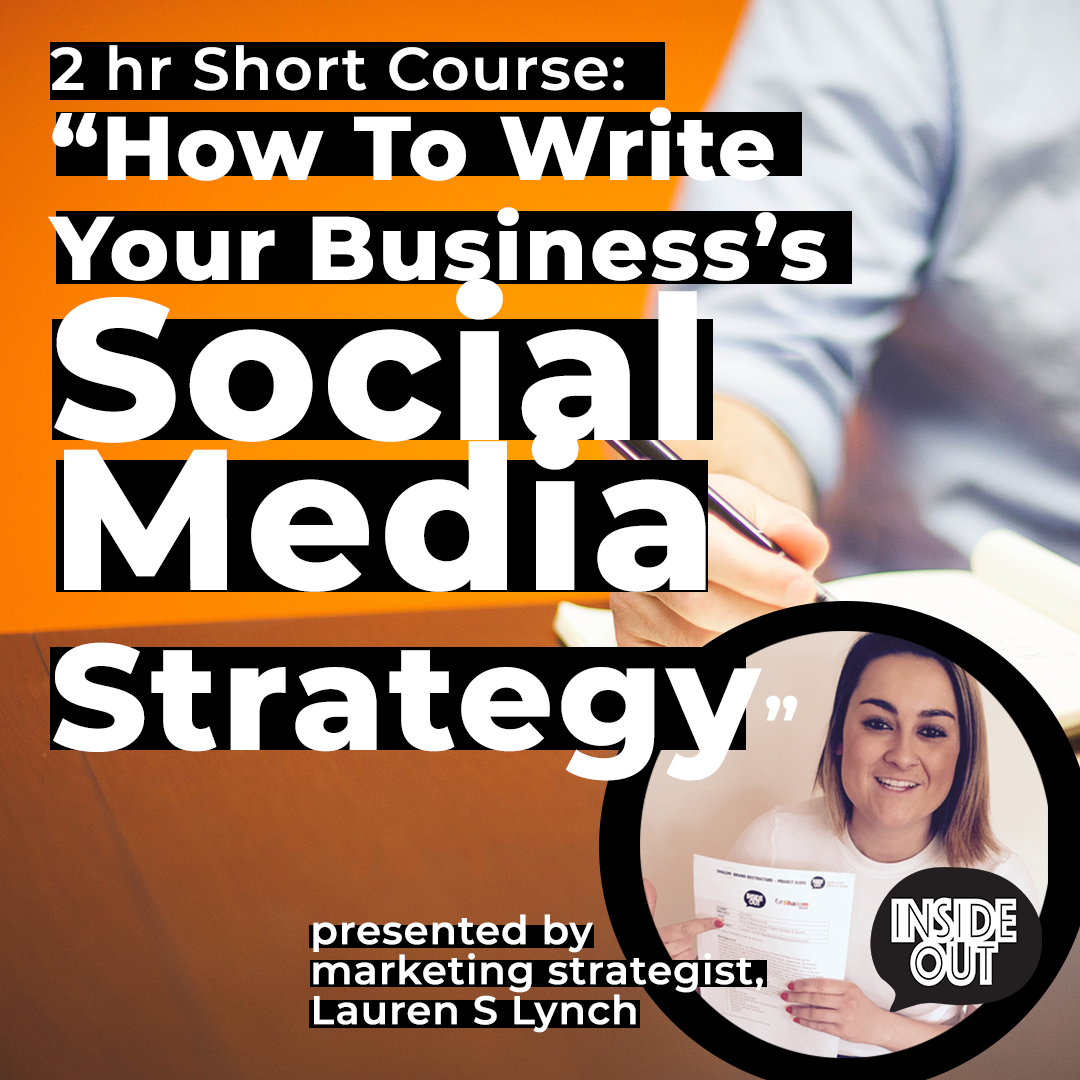 Facebook has 15 million Australian monthly users, Instagram has 9 million and LinkedIn has 4.5 million users – could any of these people be your target consumers?
Social media is flourishing and it's time to get started!
The best place to start is always at the beginning and for social media, that's the strategy. 70% of businesses don't have a documented strategy and therefore don't have a clear idea of where their efforts on social media are going. We want to change this, so come along to our short course and get a better idea in this taster course on social media strategy.
This course is for business owners or company stakeholders who want to start (or better their efforts) on social media for business.
What you will learn:
✅How to write your business' social media marketing strategy
✅How to derive the problem of your business and get to the core issue that your business needs to tackle in your marketing communications in order to achieve success
✅How to set your business' tone of voice on social media
✅How to set-up your target audiences on social media
✅How to develop your business' Single Minded Proposition – that single message that if communicated would convince your perfect customer to purchase on the spot!
✅How to derive what content your business should develop that speaks to the key selling messages for your business
✅How to derive content for your business and generate ideas for your business' marketing campaigns
✅How to use social media content to connect to your perfect customers
✅How to set-up your business' content plan (we'll also give you a free Content Plan template on the day!)
✅How to organise a flighting plan of your business' media and content
✅Why advertising is needed on social media, what channels to use and how to set your media budgets.
✅We'll also reveal the hidden tool, tips and tricks of the trade to help you save time, produce better marketing, have more success in your market and know more about your competitors.
Who should attend?
Business Owners

Key Business Stakeholders of the sales of marketing

Anyone interested in doing great social media marketing, executed from an initial and well-thought-out strategy!
Pre-Requisites?

Nothing, you don't need to do know anything before starting this short course.
What to bring?
Note taking materials

A laptop is not necessary but will certainly be helpful for demonstrations

Water and snacks, if you wish
Speak soon,
Lauren Lynch
Owner of digital marketing agency: Inside Out Digital.
Need more support?
Contact Lauren at lauren@insideout-social.com or join our Facebook Group for advice, tips, support and more importantly the ability to ask questions to an expert social media marketer, about all things social, digital and your business! Join here: www.facebook.com/groups/InsideOutsBOSG/