Strategies and suggestions to care for ourselves and one another, be it in a healing crisis or before the healing crisis emerges.
About this event
The body is constantly striving to its optimal state of well-being. When blockage, stagnation, or disturbance impairs our flow, we are faced with signals directing us to heal and clear what no longer serves.
However, left unchecked, symptoms can mount and before long, we end up facing serious breakdowns of body, mind, heart and soul, that force us to take care of ourselves - Disease, chronic pain, mental-emotional breakdowns, depression and burnout to name but a few.
How do we care for ourselves and one another before we have no other choice?
In this panel discussion, Chris Dubb and Andrea Tirone share some of the warnings signs that emerge when we (or a loved one) are either headed towards a healing crisis or already in one. They have a number of strategies and suggestions to enable us all to cope, heal, and adopt the change that is needed to get back into a place of thriving.
Panelists
Chris Dubb - I am an Emotional Intuitive Healer, Kundalini Yogi, Ceremony Facilitator & Social Worker, devoted to cultivating and holding space for you to become more aware of your mental blocks and repressed emotions, which allows this energy to transform into a higher understanding of one's self and your interconnectedness to all of nature. The result is a high degree of self love which leads to a letting go of past pain, hurt and trauma. Individuals working with me experience increased energy flow and creativity, zest for life, calmed nervous system, amplified self worth and deeper and more meaningful relationships.
Andrea Tirone - I work with adults with an interest in self-discovery and emotional healing to discover their therapeutic goals and reflect on current day issues with an aim to facilitate their emotional healing and personal growth. I am trained to offer both spiritual and non-spiritual approaches with sessions, including a variety of modalities such as talk therapy, guided meditation / imagery, energy and chakra work, somatic inquiry, experiential therapy and sound healing.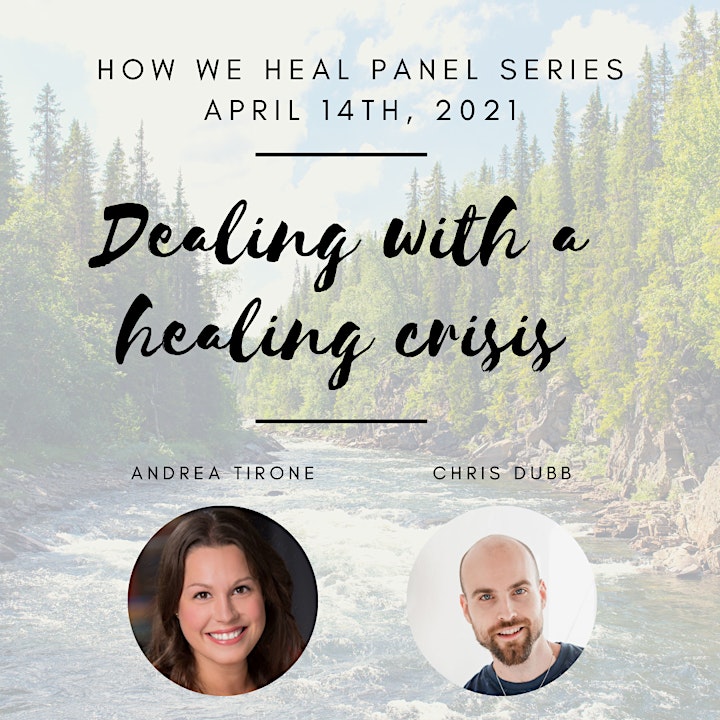 Organizer of How We Heal: Dealing with a healing crisis
Inner Arts Collective is an intentional coworking community for wellness professionals to meet clients, offer their services, and receive business support. We have over 70 members offering over 400 services to the community, such as therapy, coaching, naturopathy, divination, massage, energy work, and sound healing - to name a few. For information on becoming a member, please visit our website at www.innerartscollective.com (click on the logo below to be redirected).