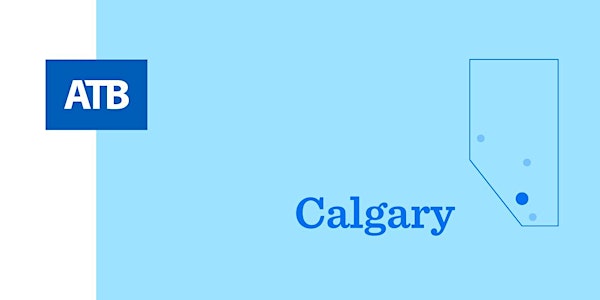 How we TRIPLED in-bound calls
Exponentially increase customer engagement by shaping your brand's personality.
When and where
Location
ATB Entrepreneur Centre 1110 17 Avenue Southwest Calgary, AB T2T 0B4 Canada
About this event
Your brand is not a brain in a jar; it's a living, breathing thing that interacts with the world around it. It attracts some people and repels others through its style and point of view. It makes choices and has a voice. It has personality. But what is it?
Do you know your brand's personality? Does it act consistently whenever it is out in the world? Is it just like every competing brand out there, or does it have a unique take on things?
During this session, you will learn to use the BrandJitsu methodology through real-life examples of new businesses finding their PERSONALITY and established businesses re-branding and pivoting their PERSONALITY to attract their ideal customer.
As a bonus, you will see first-hand how this exercise also (re)aligns leadership teams.
About the presenter
Michael Dargie, makemorecreative.com
Michael Dargie is the CEO of the creative agency Make More Creative but prefers the title 'Creative Zealot.' For the last 16+ years, his firm has been helping entrepreneurs, artists, and business owners around the world find, shape, and share their stories using his methodology, BrandJitsu (and in doing so, creating ridiculous growth). He's also an award-winning film producer, multi-nominated podcast host, director, writer, and speaker.
Check out other upcoming events being hosted by Michael:
The top-ten ways to make the outward expression of your brand not suck, but look, feel, read, and sound like the pro that you are.
*January 13 — 'The Fine Art of Getting Sh*t Done'
A step-by-step guide to doing the impossible in 2023.
*February 10 — 'The 7-Touch Exploding Brand Technique'
How to get noticed, attract customers, and make sales in an increasingly busy, noisy, and chaotic world.
*2023 Events to be launched shortly
We're here to help.
In each thing we do–mentoring, networking, banking–we're passionate about seeing your inspiration come to life.
Whether you're dreaming, building, or growing, the ATB Entrepreneur Centres offer a powerful set of tools to help your business and personal finances grow together.
Chat with our small business experts, build a community of like-minded Albertans, and get some valuable advice along the way. Visit ATBEntrepreneurCentre.com today.