Description
Greetings HPEC Members,
Calling all educators in the North East area! HPEC invites you to come and join us at for our UofA East Gym February 15 2019 HPEC & Ever Active Schools Health and Physical Education Institute. For more information check out Click here to view 2019 Schedule (https://netca2019.sched.com)
Please note that the Alberta Teachers Association (ATA) has asked that all attendees attending Specialist Council (SC) events be members of the hosting Specialist Council. Specialist Council member money is used to fund these events. All ATA members receive one free Specialist Council membership that automatically renews each year. If you already have a Specialist Council membership, you may purchase an HPEC membership at the cost of $35.00, non-ATA members may purchase a subscription membership at the cost of $37.00, and a student may purchase a student membership at $0.00 (students must be members of their ATA student Locals ($1.00) to purchase a Specialist Council membership). For further information please see the ATA Specialist Council specialist Council membership page here https://www.teachers.ab.ca/For%20Members/Professional%20Development/Specialist%20Councils/Pages/Specialist%20Council%20Memberships.aspx
If you are not an HPEC member, an HPEC membership fee of $35.00 will be accepted at the door.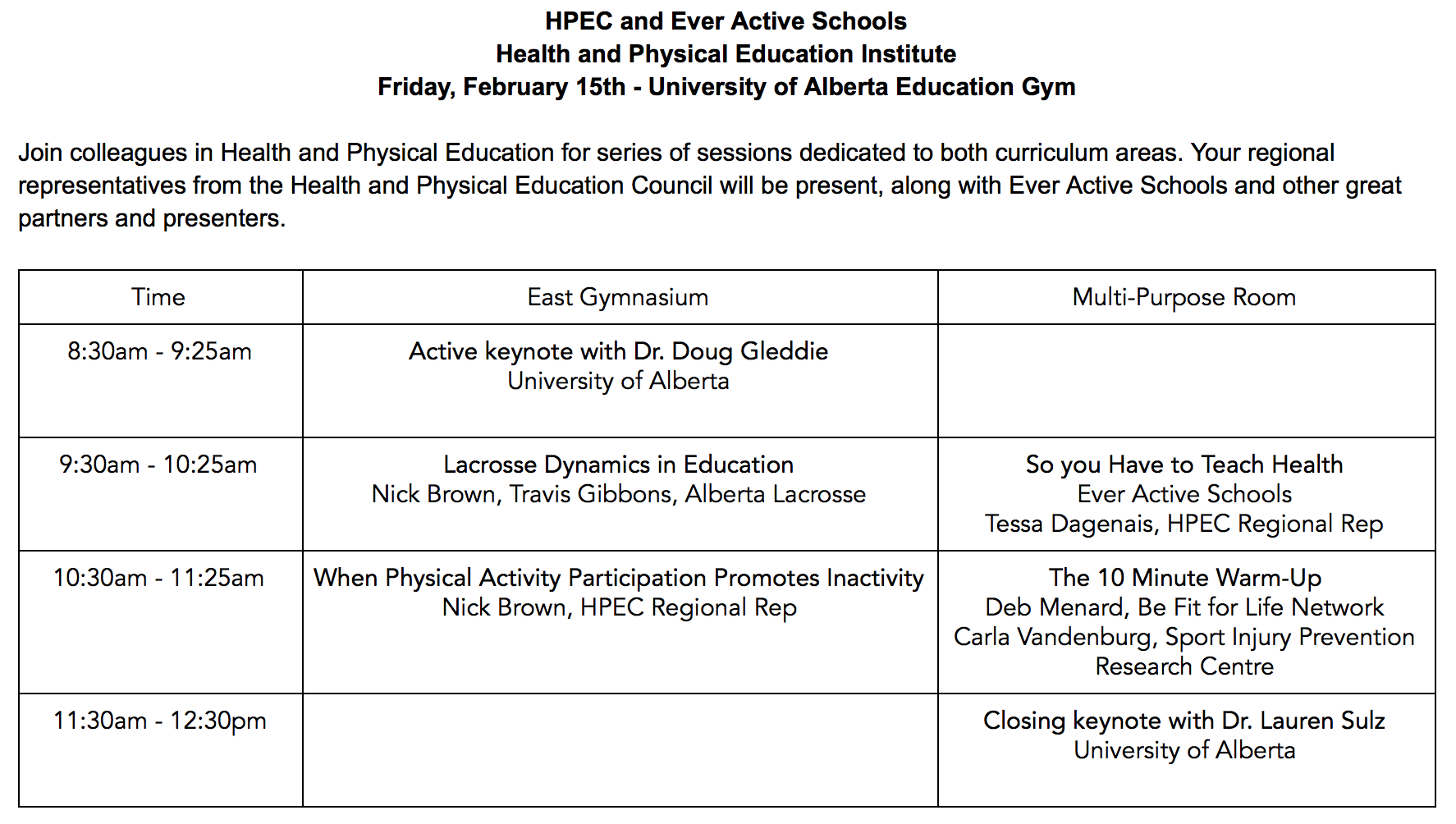 If you have any questions about getting involved or have suggestions for great session ideas, please contact , your Tessa or Nick North East Regional Representatives, at northeast@hpec.ab.ca.
Sincerely,
Tessa & Nick