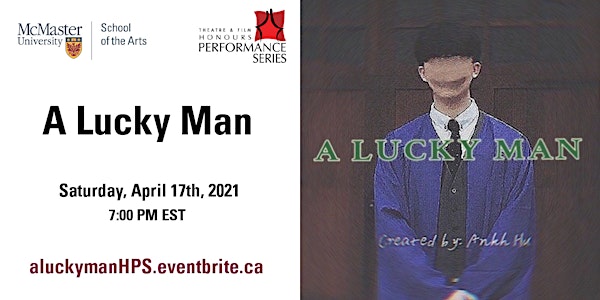 HPS 2021: A Lucky Man
The School of the Arts invites you to a virtual performance of A Lucky Man, as part of the 2021 Honours Performance Series!
About this event
Registration for this event has now closed. Still interesting in attending? Email humbo@mcmaster.ca for a link!
Is it a sin for a lucky man to feel sad all the time? Life is generally good, a roof over his head, a family who takes care of him, but Leo is still lonely in a foreign land and struggles to confront the source of his sadness.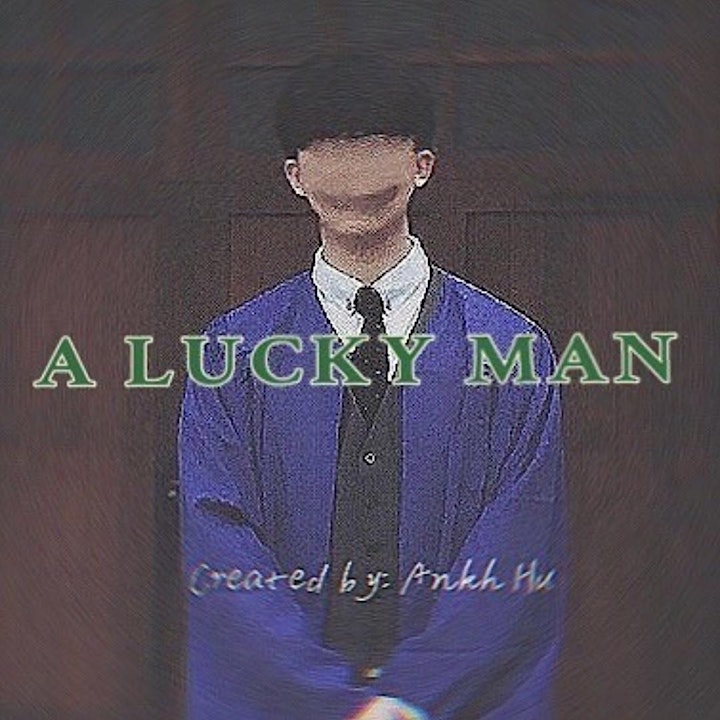 Created by Ankh Hu
Cast:
Kelly Wolf as the Therapist
Shuming Jiang as the Mother
Raymond Family as Themselves
Zach Laite as Voice in head
Tarah Ahmad as Voice in head
About the Honours Performance Series
The Honours Performance Series is the product of THTRFLM 4A06: Theatre, Performance, and Society and features the work of the graduating class of the Theatre and Film Studies program. The class is the culmination of the program's training in devised theatre creation. Students collaborate to produce live, public performances that speak to their own social concerns.
In this year of the pandemic, the students have pivoted to digital performance. We have tried to maintain the spirit of live performance and resisted the inclination to simply make short films.
Their innovative responses to the challenges of distanced creation have been extremely impressive. Each student has developed their own form and style of digital performance that aligns with the theme of their show. They have all been a great pleasure to work with and have shown great resilience and creative courage in these difficult times.
I hope you enjoy their work as much I have enjoyed working with them.
-Peter Cockett