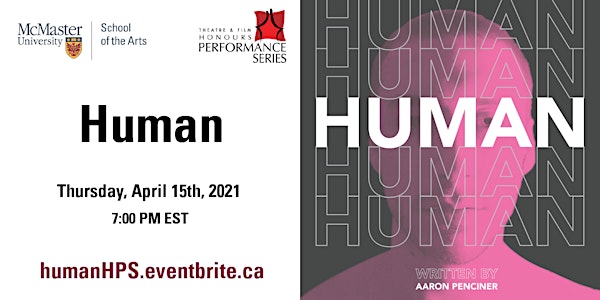 HPS 2021: Human
The School of the Arts invites you to a virtual performance of Human, as part of the 2021 Honours Performance Series!
By McMaster University School of the Arts
Date and time
Starts on Thursday, April 15, 2021 · 4pm PDT
About this event
Registration for this event has now closed. Interested in still joining us? Email humbo@mcmaster.ca to get the event URL!
By registering at this Eventbrite link, you will be signing up to virtually attend Human. To attend all four Honours Performance Series shows, click here.
Putting the human back in HIV.
This piece explores the personal and social experiences of HIV in the modern-day queer community. Through multiple stories, movement, and the body, Human teaches us that HIV is more than a diagnosis.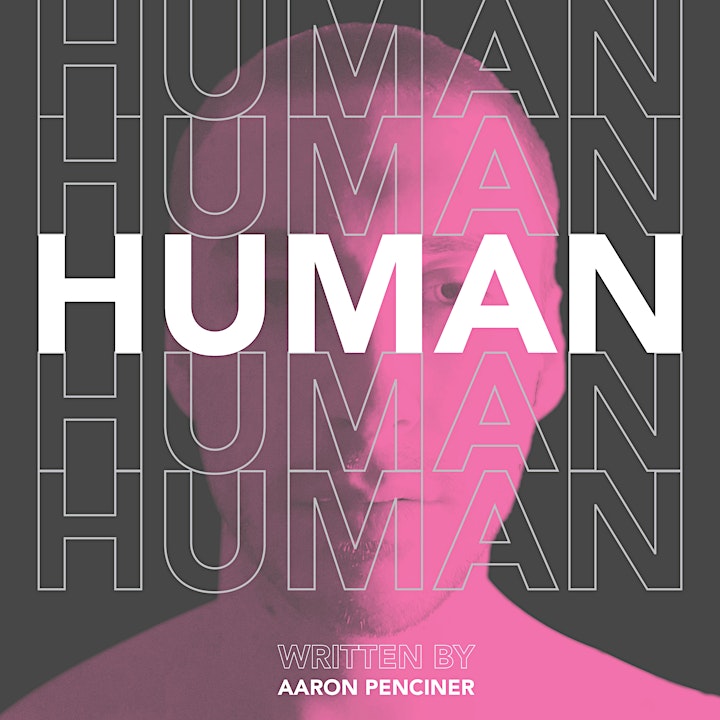 Written and Created by Aaron Penciner
Voice Actors (in alphabetical order):
Sam Gencher
Yona Grossman
Prasanna Mondal
Aaron Penciner
Caleb Reid
Ally-Elliot Schuyler
Yan Shvartsman
Nic Tolarba
Nathaniel Zev Winegust
Performed by Aaron Penciner
Poster by Josh Penciner
I would like to extend a special thank you to everyone who supported me through this theatre-making process (particularly during a pandemic). I would like to thank Peter Cockett and Kelly Wolf for all their help in creating and devising this piece; without them none of this would have been possible. Similarly, creating theatre cannot happen alone, so I would like to thank my 4A06 classmates (Sung Won Cho, Ankh Hu, and Rosalina H. Kim) for their constant feedback, which played a critical role in the evolution of this play.
I would also like to thank Gordon Simmons, Ana Skrtic, Patrick Brennan, and the rest of the 4A06 team for all their logistical support throughout the year. As well, I would like to thank the McMaster School of the Arts for their continued support of the arts and theatre education.
Lastly, I would like to give a very special thank you to Jacob Penciner and Yan Shvartsman for all their behind the scenes help in making this performance happen; your constant love and support was the glue that held this piece together.
About Honours Performance Series
The Honours Performance Series is the product of THTRFLM 4A06: Theatre, Performance, and Society and features the work of the graduating class of the Theatre and Film Studies program. The class is the culmination of the program's training in devised theatre creation. Students collaborate to produce live, public performances that speak to their own social concerns.
In this year of the pandemic, the students have pivoted to digital performance. We have tried to maintain the spirit of live performance and resisted the inclination to simply make short films.
Their innovative responses to the challenges of distanced creation have been extremely impressive. Each student has developed their own form and style of digital performance that aligns with the theme of their show. They have all been a great pleasure to work with and have shown great resilience and creative courage in these difficult times.
I hope you enjoy their work as much I have enjoyed working with them.
-Peter Cockett