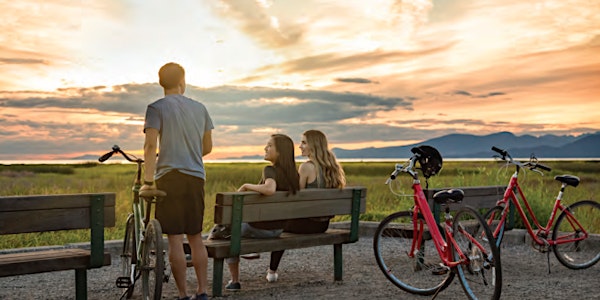 HUB Cycling Richmond Local Committee Meeting
Join us for our monthly online Richmond Local Committee Meeting to discuss how we can advocate for safer biking in our city!
About this event
Ride your bike in Richmond or around YVR/Sea Island? Interested in local cycling advocacy, education or events? Attend your local HUB Cycling committee meeting to see what we're working on. All are welcome - no experience required!
Please note that in-person meetings are on hold due to COVID-19. The Richmond Committee continues to meet virtually.
Monthly, on the 2nd Thursday, 7-8:30 pm (No meetings in July and August)
Location: Online, via Zoom.
Contact: Jonathan@bikehub.ca with any questions.
View Agenda: Richmond Local Committee Wiki
About the Richmond Local Committee, HUB Cycling
The Richmond Local Committee meets monthly to discuss ways to advocate for safer biking in Richmond. We do this through meetings and correspondence with decision makers, group/assessment rides, feedback to city staff, and other means to get more people cycling more often.
Visit bikehub.ca/richmond-yvr to learn more.
Join our mailing list to receive updates and invites to upcoming meetings.