Description
How can you as a startup founder build a sustainable sales model? First, you must understand your buyer persona, nail your customer journey, and create sales experiences that help your potential customer make a buying decision. Learn how to do this as a lean startup with HubSpot for Startups workshop on
April 26th

.



Topics covered in this webinar include:
Identifying target customers, via the development of customer personas, problem/solutions & Unique Value Proposition
Developing your sales process, including all aspects of the customer journey from prospecting to engaging and closing
Identifying Sales Metrics
And more.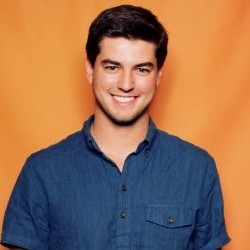 This one hour session will be led by Christian Mongillo:
Christian manages North American business development for HubSpot for Startups. He has been at HubSpot for three years helping grow and scale new teams. First building out the essential skills for new hires on the corporate sales team, then working to create the HubSpot value proposition for media and publishing companies, all while mentoring his peers. Based in San Francisco, Christian's focus is to establish HubSpot as a startup leader on the West Coast.
Register Now!
This webinar is put on in collaboration with Hubspot & Invest Ottawa. Invest Ottawa is a certified member of HubSpot for Startups—an exclusive program designed to give startups access to HubSpot's full stack of software for marketing, sales, and customer success, with a completely free CRM at its core.
NOTE: Details on how to access the webinar will be provided via email once you register.