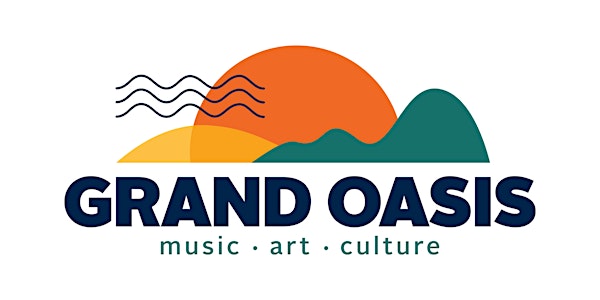 HUFF NIGHT 2022 w Special Guests Dear Rouge, Jake Clemons, Mick Davis
HUFF - Halifax Urban Folk Festival - Stage Takeover. With DEAR ROUGE, JAKE CLEMONS, MICK DAVIS
When and where
Location
Grand Oasis Stage in Grand Parade 1770 Barrington Street, Halifax NS Halifax, NS B3J Canada
About this event
About the Halifax Urban Folk Festival
The Halifax Urban Folk Festival (HUFF) is a provincially registered, not-for-profit society, dedicated to celebrating songs: the people who write them and sing them and the stories associated with them. Since 2010, HUFF has showcased hundreds of regional, national, and international artists with performances presented in an urban festival setting, utilizing live music venues in Nova Scotia.
Grand Oasis will partner with HUFF for an outdoor setting surrounded by world class talent. HUFF is known for incredible curation and this show will provide quality from start to finish!
The Halifax Urban Folk Festival (HUFF), showcasing singers, songs, and stories, is pleased to announce four additional stages for the 13th annual event, Sunday, August 28 – Sunday, September 4.
In addition to eight nights of music at the festival's spiritual base, The Carleton, HUFF will also be presenting shows over the Labour Day weekend at the Grand Oasis Stage at City Hall in Downtown Halifax.
"We are excited about finally being able to bring back an unrestricted festival to HRM and beyond, with the addition this year of Union Street in Berwick and we're especially thankful for our associated venues, sponsors, funders from the city, province, and federal governments and, of course, the ticket-buying public," says HUFF artistic director, Mike Campbell. "This year's crop of diverse local, national, and international artists is stellar, and we look forward to hosting them in inimitable Maritime fashion!"
Past HUFF headliners include Garland Jeffreys, Dwight Twilley, Matthew Sweet, John K. Samson (The Weakerthans), Tift Merritt, David Lowery (Cracker), Norman Blake (Teenage Fanclub), Lloyd Cole, Lilly Hiatt, Alejandro Escovedo, Chuck Prophet, Neil Osborne (54-40), Robyn Hitchcock, Dave Pirner (Soul Asylum), Moe Berg (Pursuit of Happiness), Steve Poltz, Willie Nile, Brad Roberts (Crash Test Dummies), Elliott Murphy, Rose Cousins, Matt Mays, Joel Plaskett, Jarvis Church, Damhnait Doyle, and Lindi Ortega.