About this Event
What better way to launch this explosive memoir documenting the incredible stories of Anabolic Frolic and old school rave culture than to tie in to one last opportunity for our original rave community to meet within the sacred walls of the Opera House. This is as close to a class reunion as will ever happen so don't miss it. You know you want to dress up again!
Featuring:
An open invitation to all past Hulla DJs, MCs, Friendship Crew and especially the Hulla Ravers to get together for this special event.
Spoken word performance by Anabolic Frolic. Frolic will share some of his favorite chapters from this upcoming release.
Frolic will also share the stage with some special guests and names who's stories overlap his.
Video projections of old school Hulla rave photos and videos will be played all night. Will you spot yourself?
Anabolic Frolic will be available all night for selfies and signing books.
Friendship Crew will be greeting you at the door with special "My Name Is" tags with your old rave name!
Everyone is invited – even those who never been, but wished you could.
DOORS OPEN at 7PM with video slide shows playing all night.
FROLIC takes the stage at 8pm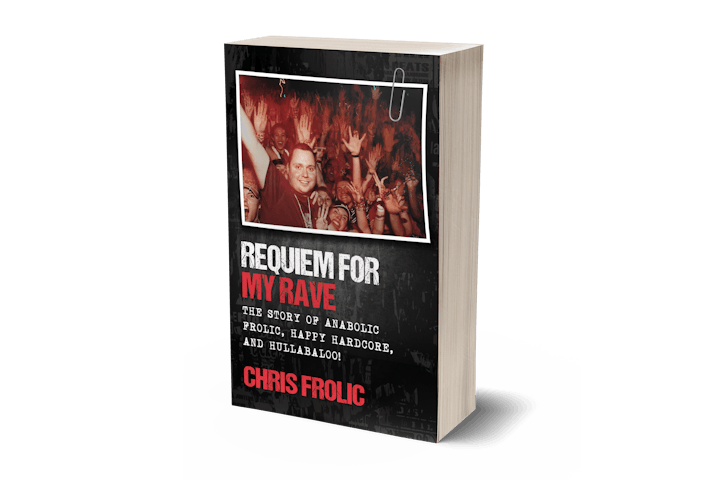 "This book and event are my final gifts to the rave scene that meant so much to me and everyone who was a part of it. I invite you to be part of this very special night, see some old friends and reconnect. I look forward to seeing you there." -Chris (Anabolic) Frolic