Human Rights Day 2018

Monday, 10 December 2018 from 5:30 PM to 8:30 PM (MST)
Event Details
On Human Rights Day, December 10th, 2018, we will stand up for human rights and critically address the Universal Declaration of Human Rights' gap of inclusion of Indigenous People and its relevance to Indigenous people, Canadians and newcomers.
Doors open at 5:15 PM
Panel discussion starts at 5:30 PM
Followed by film screening, Indian Horse, 6:30 PM
Q&A will run approx. from 8:10 PM – 8:3o PM (time permitting)
Free to attend, Refreshments first come, first served
---
Keynote Speaker
Rebecca Many Grey Horses. BA, MA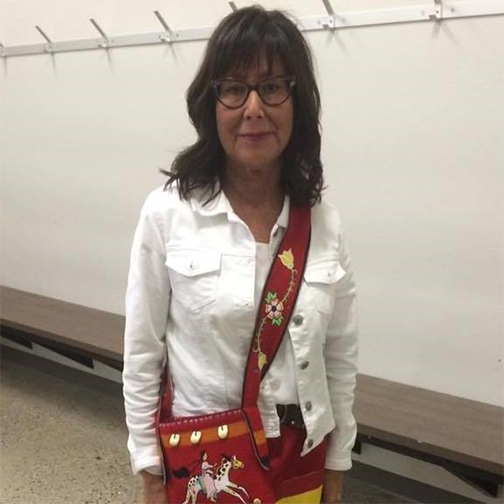 Itisnohtispihyakii (Dances will all Sacred Bundles) is the Blackfoot name, Rebecca Many Grey Horses carries since birth being named by her maternal grandmother, who was the daughter of White Wolf, and daughter in law of Chief Red Crow, who signed Treaty 7. Rebecca was raised on the Blood Reserve in Southern Alberta, until she was 6 years old, then she was taken to Indian Residential School at St. Paul's Indian Residential School. Although being in residential school Rebecca was able to stay connected to her language, culture and traditions. Her father Alphonse did not attend IRS and maintained the Blackfoot spiritual ways and culture. It was through the saving grace of her Father ensuring that she stay connected to the Blackfoot prayers, elders, ceremonies and teachings that Rebecca was able to overcome the traumas of residential school. Her father ensured that she carry on the spiritual responsibilities and was transferred a thunder medicine pipe bundle at 13 years old, which she took care of till her 40's. The most meaningful role and responsibility Rebecca carries is that of a mother to her daughter Maya, who is 23 years old. Maya is raised steeply in the Blackfoot Traditions as was Rebecca, this has served Maya well as she is also member of the sacred societies. Rebecca completed her master's in jurisprudence in Indian Law, from the University of Tulsa, College of Law, she focused on "duty to consult with First Nations in Canada" as her thesis subject. With her MA, she wrote analytical papers on United Nations Declaration on the Rights of Indigenous People, and the Truth and Reconciliation Commission of Canada Calls to Action. Currently Rebecca is working as a consultant and working on different projects. She previously held an Issue Strategist position with the City of Calgary, to develop the Implementation plan for White Goose Flying report on the TRC Calls to Action. Rebecca comes with the perspective of lived experience as a residential school survivor, a Blackfoot Knowledge Keeper, with professional experience to address the issues of Reconciliation between First Nations and Canadians.
Panelists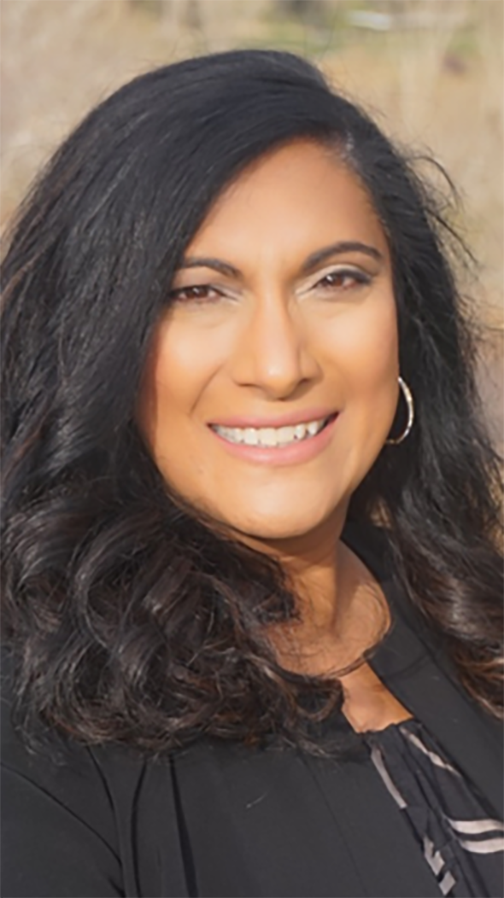 Jeny Mathews-Thusoo, B.Sc., B.Ed, M.Sc. has worked on systemic social change and public policy for over 18 years with a vision that the future of cities belongs to the those who believe in the power of dreams. Currently, she is a Program Lead with Resilience Calgary where her focus is on strengthening relationships and harnessing the energy of its diverse human assets so that the city can effectively respond to the stresses and shocks of the 21st century. In her previous role as the Issue Strategist on Immigrant Inclusion for The City of Calgary, she advocated locally, nationally and internationally for the local government's role in creating inclusive and innovative cities that realizes immigrants' dreams and strengths. In her spare time, Jeny facilitates conversations about racism, internalized racism and what it means to be an accomplice / ally in the field of social justice.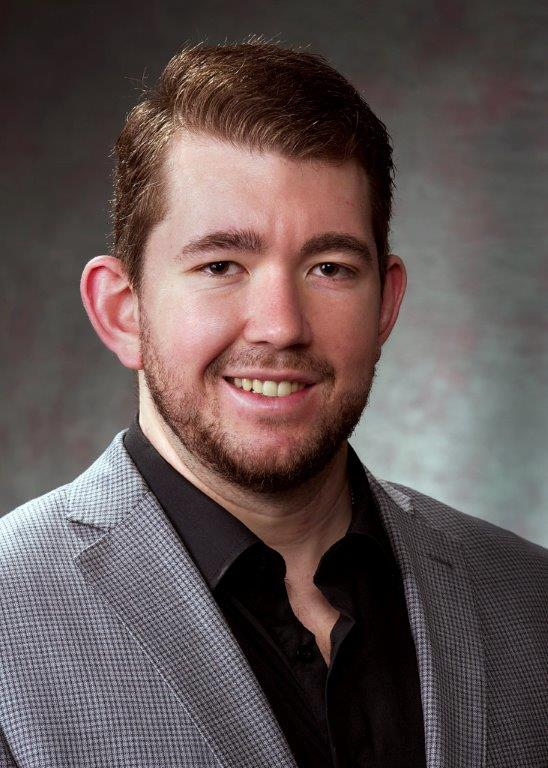 Andrew R. Basso, Ph.D. Candidate in the Department of Political Science, University of Calgary. He previously graduated from the University of Waterloo with an Honours Bachelor's Degree in History and International Studies and Wilfrid Laurier University with a Master's degree in Political Science. He researches political violence, human rights, security and peace studies, and transitional justice. Andrew's dissertation focusses on the use of forced displacement as a tool to commit genocide – phenomena he calls 'Displacement Atrocities'. He is also working on collaborative projects on domicide (the destruction of the home) in various times and spaces while individually investigating historical and contemporary forms of forced displacement and the relationships between climate change and violence.
---
Featured Film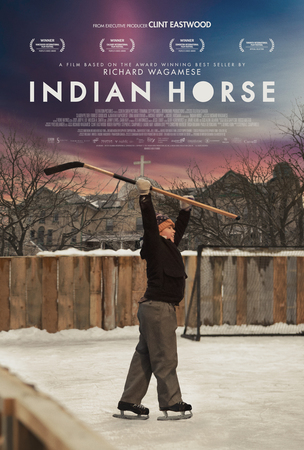 When & Where

New Calgary Central Library
802 3 Street Southeast
Calgary, AB T2G 0E7
Canada

Monday, 10 December 2018 from 5:30 PM to 8:30 PM (MST)
Add to my calendar
Organizer
Our mission is to connect Calgarians to the work of the United Nations, with a focus on the Sustainable Development Goals and how they are realized locally.