Description
STAND UP FOR SOMEONE'S RIGHTS TODAY !

Global Girl Power Foundation in support of UN Women invites you for an inspirational afternoon to celebrate HUMAN RIGHTS DAY with community leaders working together to reaffirm our common humanity and stand up for someone's right on Human Rights Day. Join us to raise public awareness and increase political will and resources for preventing and ending all forms of violence against women and girls in all parts of the world.
"On Human Rights Day, let us recommit to guaranteeing the fundamental freedoms and protecting the human rights of all." -- United Nations Secretary-General Ban Ki-moon
Human Rights Day is observed every year on 10 December. This year, Human Rights Day calls on everyone to stand up for someone's rights! Many of us are fearful about the way the world is heading. Disrespect for basic human rights continues to be wide-spread in all parts of the globe. Extremist movements subject people to horrific violence. Messages of intolerance and hatred prey on our fears. Humane values are under attack.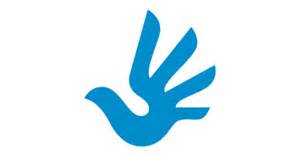 © (2016) United Nations. Reprinted with the permission of the United Nations.
We must reaffirm our common humanity. Wherever we are, we can make a real difference. In the street, in school, at work, in public transport; in the voting booth, on social media.
The time for this is now. "We the peoples" can take a stand for rights. And together, we can take a stand for more humanity.
It starts with each of us. Step forward and defend the rights of a refugee or migrant, a person with disabilities, an LGBT person, a woman, a child, indigenous peoples, a minority group, or anyone else at risk of discrimination or violence.
A staggering one in three women have experienced physical or sexual violence in their lifetime—
Despite many positive developments, violence against women and girls persists worldwide.
One of the major challenges to efforts to prevent and end violence against women and girls worldwide is a huge funding shortfall. As a result, resources for initiatives to prevent and end violence against women and girls are severely lacking. Frameworks such as the 2030 Agenda for Sustainable Development, which includes a specific target on ending violence against women, offer huge promise, though must be adequately funded if they are to result in significant changes in the lives of women and girls.
To bring this issue to the force, Global Girl Power has joined in solidarity with the UN Secretary-General's campaign UNiTE to End Violence against Women's call for the 16 Days of Activism against Gender-Based Violence in 2016 is 'Orange the World: Raise Money to End Violence against Women and Girls'. The initiative provides a moment to bring the issue of sustainable financing for initiatives to prevent and end violence against women to global prominence and presents the opportunity for resource mobilization for the issue