Humber Wellness Series aimed at promoting virtual safe spaces for conversations on aspects of health and wellness - Open to Community
About this event
The Principal's Office at Humber Lakeshore Campus, in partnership with the Human Resources and Organizational Effectiveness Team, is excited to continue the Humber Wellness Talk Series for Humber students, staff, and the general community.
For January 2021, we have partnered with Humber Indigenous Education and Engagement and Humber LGBTQ+ to present
Dr. James Makokis, Canada's Two-Spirit, Diversity, Indigenous Health, and First Nation Expert and,
Anthony Johnson, LGBTQ2, Two-Spirit, and Diversity Expert.
After travelling across 6 provinces, 1 territory, and 14 cities, James Makokis (Cree) and Anthony Johnson (Navajo/Diné) are the first Indigenous, Two-Spirit couple to win The Amazing Race Canada.
In this talk, Representation Matters - Becoming Better Allies, James and Anthony will share their personal transformations, from their early years facing adversity around two-spirit and Indigenous identities to a lifetime of education, transforming them into leaders, activists, and role models. They will explore the impacts of colonialism on Indigenous health and wellness, tips for overcoming challenges and discrimination, and helpful strategies we can all use to build a culture of inclusivity in our lives, institutions, and classrooms.
Topic: Representation Matters - Becoming Better Allies
Date: January 28, 2021
Time: 12 pm - 1 pm
Microsoft Team - Session open to ALL - After registering, an event link will be sent.
Keynote Speakers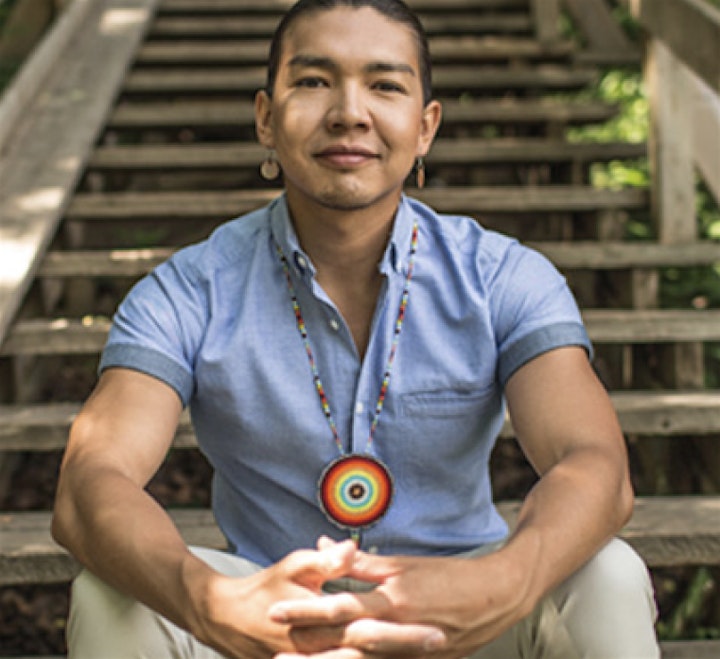 Dr. James Makokis
Dr. James Makokis is a proud Cree from the Saddle Lake First Nation in Northern Alberta. He is one of Canada's most accomplished experts in a variety of fields, including those in and outside of the Indigenous culture offering a diverse and unique perspective on issues related to First Nation Communities, TRC Calls to Action, Health, Wellness, Medicine, Two-Spirit, LGBTQ2, Indigenous Culture, History, Equality, and Social Programming. His perspective is one that benefits all Canadians.
Dr. James Makokis has maintained his cultural beliefs and spiritual practices in all areas of his life. Dr. Makokis's strong connections to preventative health, spirituality, and Two-spirit perspective has helped him save lives within the LGBTQ2 and First Nation communities. Dr. James Makokis holds a Bachelor of Science in Nutrition and Food Sciences, a Master of Health Science in Community Nutrition, and a Doctorate in Medicine. He also received certification from the Aboriginal Family Medicine Training Program. He is also the recipient of the 2007 National Aboriginal Achievement Special Youth Award. He is a leader and well-known expert within the Indigenous, LGBTQ2, and medical community.
Dr. James Makokis is an active volunteer, activist, and consultant. He currently serves on several boards including the Waakebiness-Bryce Institute for Indigenous Health at the University of Toronto, and McEwan University's Indigenous Advisory Council.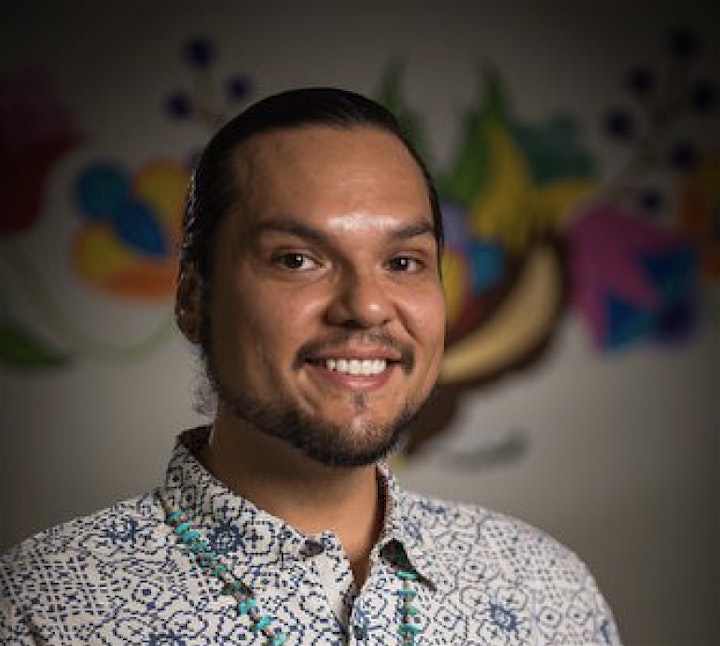 Anthony Johnson
Anthony Johnson, a self-proclaimed spiritual nomad, is an artist, poet, photographer, cultural documentarian, public speaker, and a strategic analyst whose mission in life is to explore the beauty of the Earth and its inhabitants. A proud Dine (Navajo) man who was born and raised on the Navajo Nation, he's lived in many cities across Turtle Island and even had a short stint in Shanghai, China. After graduating from Harvard University in 2009 with a Bachelors Degree in Economics and Social Anthropology of East Asia, he has worked in the tech industry, fashion world, and project consulting.
Anthony Johnson's story is one of hope, overcoming adversity, and activism. He represents the unfortunate realities of race and gender segregation and offers insights on individuals, families, and friends that can help break down inner thought processes to treat others with respect, love, and offer support. He is passionate to bring awareness to the importance to abolish social constructions and systematic segregation and to replace it with equality. Johnson is regularly involved with activism, community engagement, and is passionate about teaching others and promoting wellness, resilience, and hope for everyone he comes in touch with.
Session Structure
The session will begin at 12:05 pm with a few introductory remarks followed by a 30-40 minute presentation by the two speakers and Q&A.
Organizer of Humber Wellness Talks - Representation Matters - Becoming Better Allies