Humber Wellness Series aimed at promoting virtual safe spaces for conversations on aspects of health and wellness - Open to Community
About this event
The Principal's Office at Humber Lakeshore Campus, in partnership with the Human Resources and Organizational Effectiveness Team, is excited to continue the Humber Wellness Talk Series for Humber students, staff, and the general community.
For February 2021, we are excited to introduce Hamza Khan, Multi-Award-Winning Marketer & Entrepreneur | Empowerment Expert
In this talk, The Burnout Gamble: Achieve More by Beating Burnout & Building Resilience, Hamza will explore the transition from being an over-achiever to becoming a high performer. When work and life blend into each other, how can you begin to achieve an equilibrium that supports your physical, emotional and mental health? Perhaps it's time to resist the binary construction (or fallacy) that is work-life and consider a new framework altogether.
According to a recent survey by Ernst & Young, one-third of full-time workers globally say that managing work-life has become increasingly difficult. Workers in the United States, Germany, Japan, China, Mexico, Brazil, India, and the United Kingdom revealed that they are working longer hours and harder than ever before, leaving very little time for much else. One could argue that we're living in a golden age of workplace stress, largely due to the changing role of work in our lives.
Topic: The Burnout Gamble
Date: February 18, 2021
Time: 12 pm - 1 pm
Microsoft Team - Session open to ALL - After registering, an event link will be sent.
Keynote Speaker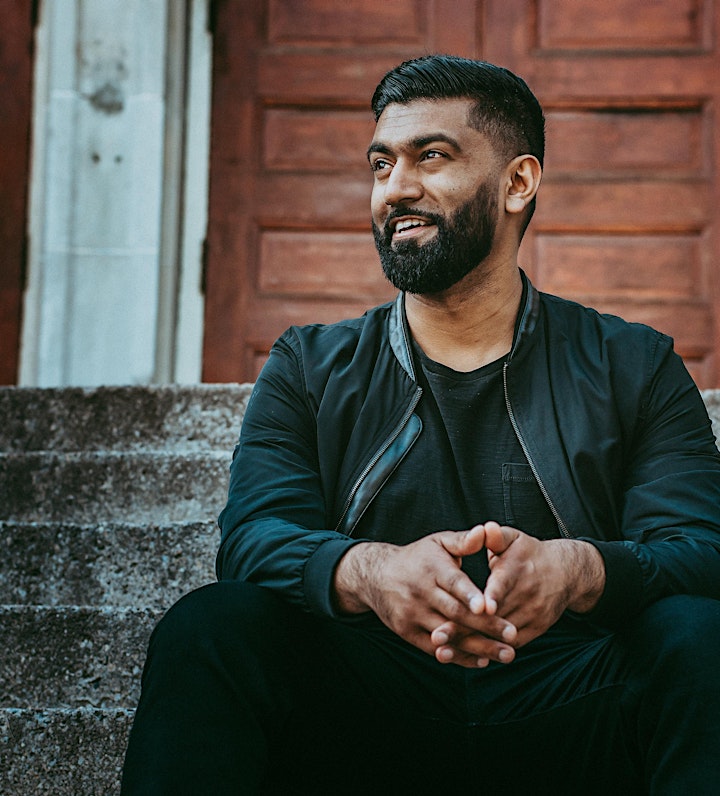 Hamza Khan
Multi-Award-Winning Marketer & Entrepreneur | Empowerment Expert
Hamza Khan is a multi-award-winning marketer, bestselling author, and global keynote speaker whose TEDx talk "Stop Managing, Start Leading" has been viewed over a million times. He shares actionable insights on resilience, productivity, and leadership to help people and organizations thrive in the future of work. Through his consulting, writing, teaching and speaking, Khan empowers people and businesses to transform ideas into action.From New York to Singapore, from Los Angeles to Sydney, Khan is a global thought leader who has spoken to hundreds of audiences across many industries, in numerous countries. His clients have included some of the world's most dynamic companies and organizations, including PepsiCo, LinkedIn, Deloitte, PwC, Trivago, and over 100 colleges, and his insights have been featured by notable media outlets such as VICE, Business Insider, and The Globe and Mail. He is also the author of Amazon bestseller The Burnout Gamble: Achieve More by Beating Burnout and Building Resilience. Khan works alongside young people and new talent as Managing Director of Student Life Network, Canada's largest and most comprehensive education resource platform, which reaches over 2.7 million students. He is also the co-founder of Splash Effect, a boutique marketing & creative agency, as well as SkillsCamp, a soft skills training company. As an educator, he is currently an instructor at Seneca College and Ryerson University, teaching courses on digital marketing and social media.
Session Structure
The session will begin at 12:05 pm with a few introductory remarks followed by a 30-40 minute presentation and Q&A.
Organizer of Humber Wellness Talks - The Burnout Gamble with Hamza Khan