One of four workshops using Swami Radha's unique approach of combining asana with reflection & spiritual practice. Take one or all four!
About this event
"Gratitude and humility are greatly undervalued feelings which open the heart and help us to appreciate other people and their perspectives." (Swami Radhananda from Living the Practice)
Gratitude and humility so often go hand in hand, supporting one another. But, even when we acknowledge gratitude and its benefits, we can miss the value of humility; its role in helping us to learn, bringing self-knowledge, and cultivating respect for all of life. Yet many of the asanas we explore through the reflective process of Hidden Language Hatha Yoga are symbolic of humility and can help us to bring the forward its essential spiritual qualities.
You will need an uncluttered space, a yoga mat, comfortable clothing, a journal and pen for these classes.
You are also asked to sign in 30 minutes before your first session to check and adjust the positioning of your mat, laptop camera, lighting and sound.
Details
Date & Time: This online workshop is on Tuesday, May 18th from 10:00am - 12:00pm PDT. Please ensure that you have checked to see what time this is in your timezone.
Location: This workshop will be held online using Zoom.
Instructor: This workshop will be led by Ashram teacher, Utpala.
Investment: $50.
A 50% bursary is available for those experiencing financial constraints, no questions asked. Simply email online-bursary@yasodhara.org before purchasing a ticket and you will automatically receive an email with instructions on how to purchase a ticket at a reduced price.
Enrolment: Online workshops are limited to 16 participants. If the class is full, you will have the option to join a wait list.
Accessing the Online Workshop:
Once you register, you will receive an email from EventBrite with a link to the Online Event Page which has information on how to join the class via Zoom. You will need to be logged into EventBrite with the same email address you used to purchase the class in order to access the Online Event Page.
This online workshop includes small group work so we ask that you connect with your own device if multiple people from your household are participating.
About Hidden Language
Hidden Language Hatha Yoga brings the spiritual forward in your yoga practice. Asanas or poses can be sacred seals. If we want to understand the secrets they hold, we can inquire and reflect and begin to loosen up what has been sealed away – in our bodies, our minds and in the potency of the poses themselves. If we are receptive, the hidden meaning of asanas can reveal our own inner depths. In each class you will be working with several asanas as well as warm-ups, reflections and simple spiritual practices.
We will be offering four different workshops exploring Hidden Language:
Suitable for beginners or experienced practitioners.
Take one class or all four!
About Utpala
Utpala met Swami Radha at the opening of her centre in Calgary in 1982. Studying there, reflection, mantra and Light made such a positive difference in her life that she continued on to become a teacher. She lived at the Ashram from 1986 to 1996 and returned there for many summers after leaving to teach in Radha Centres. She has returned to the Ashram and is committed to making Swami Radha's teachings available to others.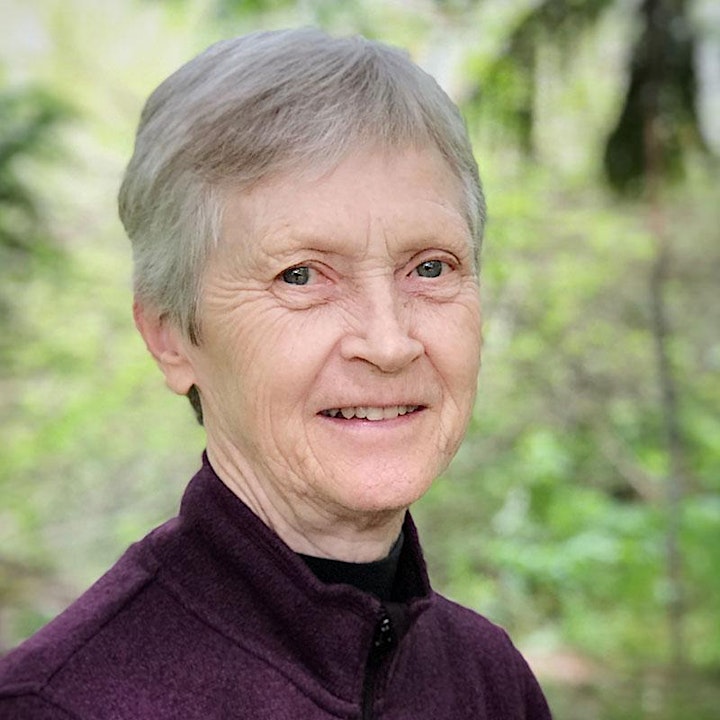 Click here for a list of all our upcoming offerings.
Date and time
Location
Refund policy