Hybrid Toastmasters Meeting Tues 7:00pm to 8:30pm, November 2, 2021
Join our fun filled Hybrid Toastmasters Meeting (can be In-Person or Zoom). Meet new people and challenge yourself with new skills!
About this event
Tired of social distancing and staying at home? Are you ready to make changes to your routine to improve yourself and meet new people? Come join our meeting online and improve your speaking skills.
Other Benefits:
improve public speaking skills
build leadership skills
build self-confidence and self-awareness
maximize your potential
unlimited personal growth
Crystal Clear Speakers is part of Toastmasters International, a worldwide nonprofit educational organization that empowers individuals to become more effective communicators and leaders.
Meet Every First and Third Tuesday of the Month | 7:00pm to 8:45pm | *Poirier Public Library | Nancy Bennett Room | 575 Poirier St | Coquitlam |
*Due to recent COVID-19 PHO orders, we are meeting on Zoom.
Please, be aware, the any online guests should be expected to show their faces/turn on cameras.
Online Info:
Website: crystalclear.toastmastersclubs.org Email: crystalclear.toastmastersclubs@gmail.com Facebook: https://www.facebook.com/crystalclearspeakers/
We will contact you with Zoom meeting information after your RSVP.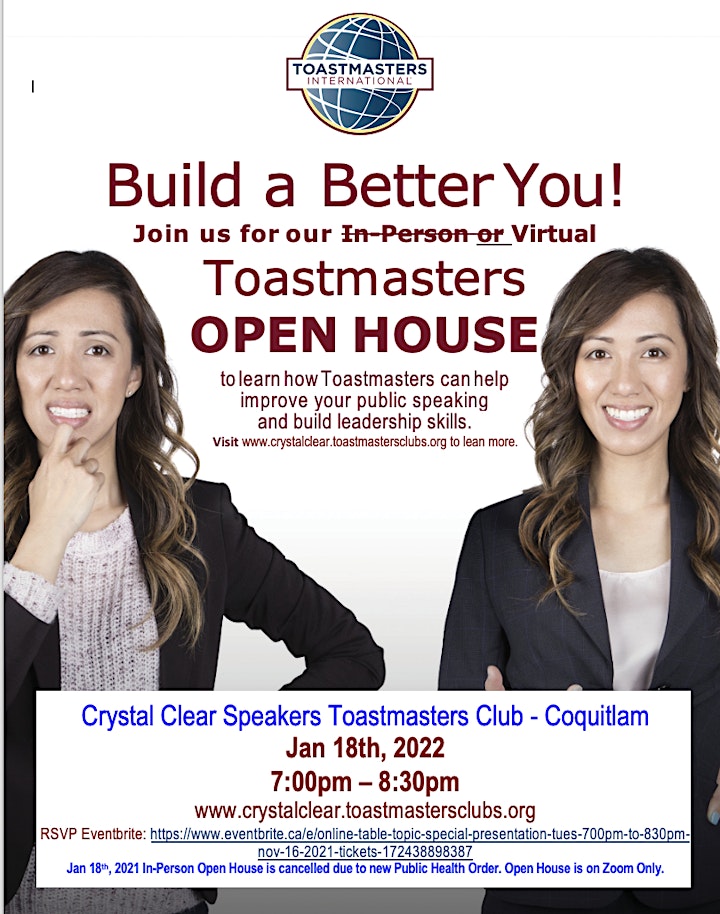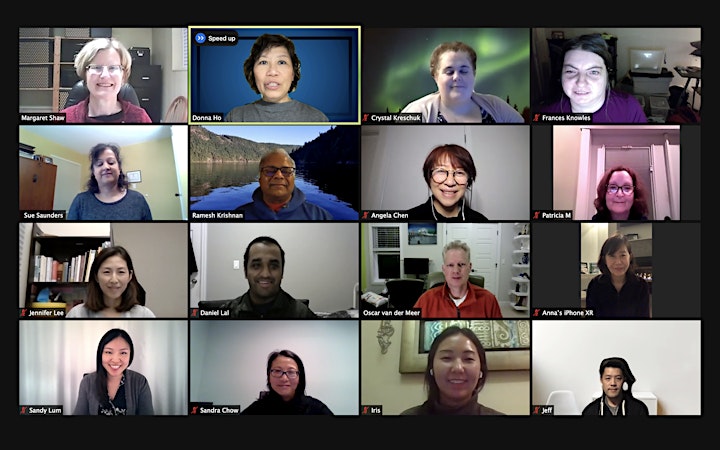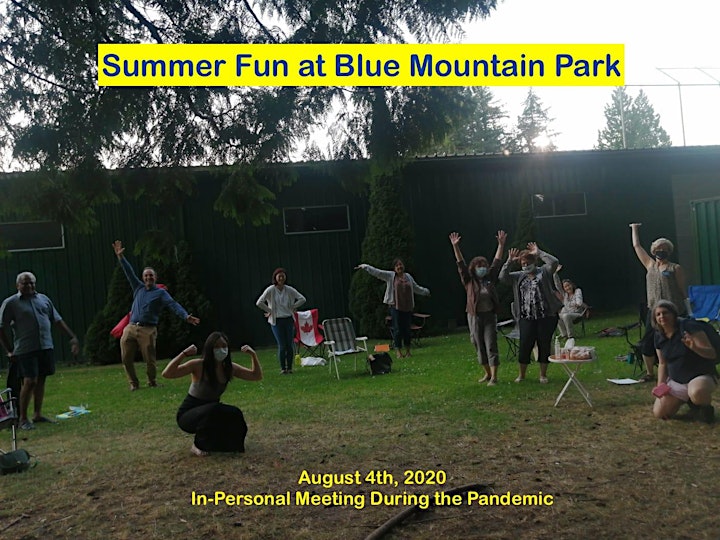 Organizer of Hybrid Toastmasters Meeting Tues 7:00pm to 8:30pm, November 2, 2021