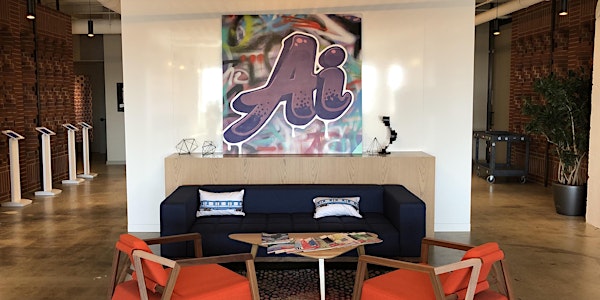 Hydrogen One at Element AI
When and where
Location
Element AI 6650 Rue Saint-Urbain #500 Montréal, QC H2S 3G9 Canada
Description
Creative and artistic communities are essential voices in the ongoing development and integration of AI and machine learning technology in society. Montreal is a hub for both AI research and the creative industries, and is uniquely positioned to be at the forefront of using AI to creative ends.
Element AI is organizing a meetup to support these communities! This meetup will be an intimate word-of-mouth event that we hope builds our community and lets us get to know each other. We will feature speakers using AI in their artistic practice, and computer science researchers who develop new methods. We invite attendees to bring demos, prototypes, and completed pieces to share, and will show some of our own projects as well. There will be plenty of time to watch interesting talks, have a drink, and learn from your peers.
Speakers
Vincent Morisset is a director known for his artful use of technology and interactivity. He's also the founder of the studio AATOAA (pronounced à toi, meanings 'yours'). Vincent has been celebrated worldwide to successfully revisit and change how we experience music videos, video games, album artwork, films and virtual reality.
Iman Malik, an Applied Research Scientist at Element AI, MEng in Computer Science from the University of Bristol. She is very passionate about AI research for audio/music. With her research, she hopes to build AI-powered tools that enhance the productivity and expressivity of artists.
Pablo Samuel Castro, born in Ecuador, Research Software Developer at Google brain, Montreal, PhD at McGill in Reinforcement Learning. His current research focuses on fundamental reinforcement learning, and the intersection of machine learning and creativity. Pablo is an active musician (psctrio.com/). He regularly performs his compositions and arrangements as a solo pianist and works on collaborative jazz improvisation using machine learning. Follow him on twitter (@pcastr).