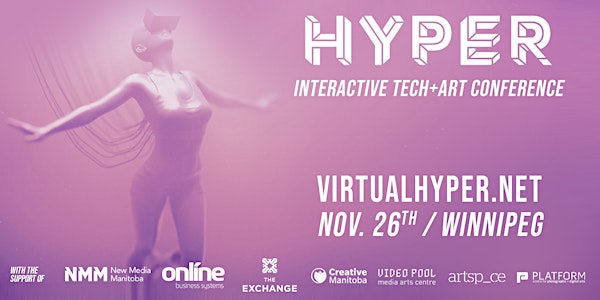 HYPER Winnipeg - Interactive Arts Conference
The one-of-a-kind Interactive Digital Arts Conference in Winnipeg Industry Talks - Immersive VR Cinema - Tech Museum - Pro Networking
When and where
Location
Artspace Inc 100 Arthur Street Winnipeg, MB R3B 1H3 Canada
Refund Policy
Contact the organizer to request a refund.
About this event
15 Speakers, 3 Talks: The Manitoba Digital Media Landscape, The Metaverse, and The Magic you create when mix Arts and Tech. Workshop on Unreal Engine. 6 Virtual Reality Experiences, and more.
Hyper Canada is the premier conference in the prairies designed to bring film makers, digital artists, animators, game designers together to explore the creative, commercial and technical possibilities of new emerging immersive digital arts.
Throughout the whole day, topics such as digital media design, virtual reality, and interactive storytelling, will be explored with installations, immersive films, and creative technology exhibitions.
In addition, Hyper will allow attendees to learn from industry leaders in this emerging field in the industry panels and round-tables. Networking is a vital component of the event, and our goal is to help make connections and expand partnerships.
Hyper wouldn't be complete without a full slate of the very best programming in immersive storytelling. Every selection has also been curated for the conference to inspire audiences and help creators understand what is possible with this exciting media.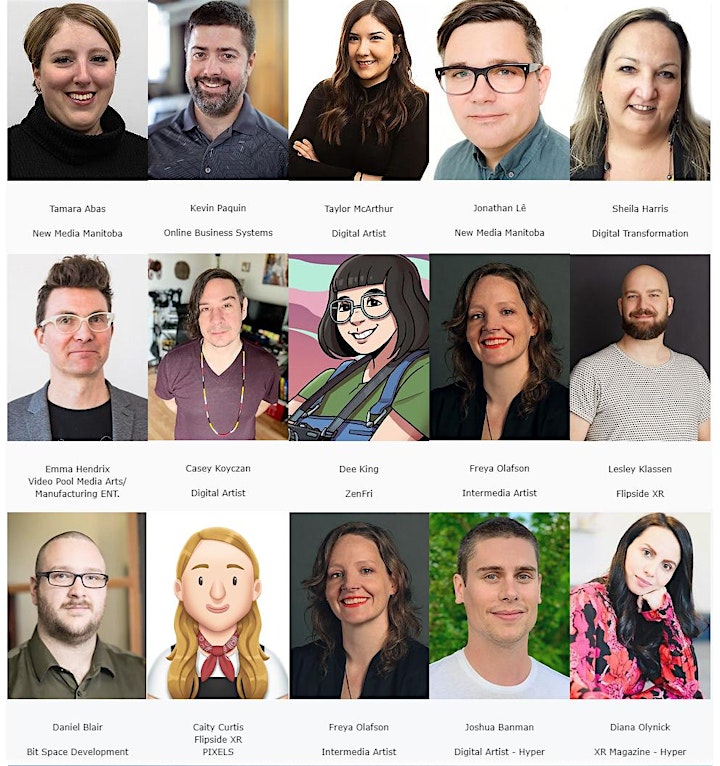 HYPER TALKS 2022
Main Stage:
Tech+Art=Magic Moderated by Emma Hendrix (​Video Pool Media Arts Centre/ ​Manufacturing Entertainment) with Taylor McArthur (digital artist) - Casey Koyczan (interdisciplinary digital artist) - Caity Curtis (Flipside XR/PIXELS ) - Freya Olafson (intermedia artist)
The interactive digital technology landscape in Manitoba Moderated by Jonathan Lê (New Media Manitoba) with Dan Blair (Bit Space Development) - Dee King (ZenFri) - Lesley Klassen (Flipside XR) - Noah Decter-Jackson (Complex Games)
Metaverse: What does it matter? Moderated by: Diana Olynick (XR Magazine) with Kevin Paquin (Online Business Systems), Sheila Harris (digital transformation consultant)
Business Room:
​Workshop - Worldbuilding in Unreal Engine 5
Unreal Engine is a free, real-time 3D creation tool that we will use to develop immersive environments. In this interactive workshop, Tamara Abas (Unreal Engine Authorized Instructor) will guide you through building environments in Unreal Engine 5 to be used in cinematics.