Description
It debuted at the Women's March on Washington, then, Choir!Choir!Choir! recorded it... and now...

Calling musicians and non-musicians alike! Join Carla Johnson and Dave Mansell for a one-night choir on Thursday, May 4th, 7-10 pm in Maxwell's Tank Room. In the span of 3 hours, we will learn Milck's song "Quiet" from scratch, celebrate singing it together and record it before we leave so we can share it with others.
The Facebook page has lots of ideas and fun stuff! "I Can't Keep Quiet - Waterloo."
19+ event.
Bring a pencil for notes, money for the bar and a fun community spirit. :)
While the lyrics of "Quiet" were inspired and written for women, the message resonates all our hopes for a world of true equality.
Non-musicians: Please join us even if singing isn't your "thing." Carla has been teaching vocal music to the toughest classes - middle schoolers! - for many years and she will ignite your inner, shy musician. No music experience required.
Musicians: It will be great to have your experienced voices in the crowd. The score and lyrics are here. They are a work in progress and may change by Thursday. That's part of the fun. :)
Lyrics: Quiet - Waterloo - Lyrics
Score: Quiet - Waterloo - Score
Come for a night of singing, connecting, laughing and celebrating. The bar will be open and fun will be had!
The $10 tickets are to simply cover the cost of the venue.
This event will be the launch of ONE Night Choir, Carla's vision of open community songfests where occasional one-night events bring people together to learn a new song from scratch and record it to share - Waterloo Region's own version of Choir!Choir!Choir!
Here we go!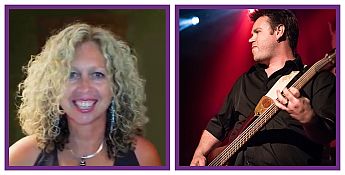 Carla Johnson & Dave Mansell