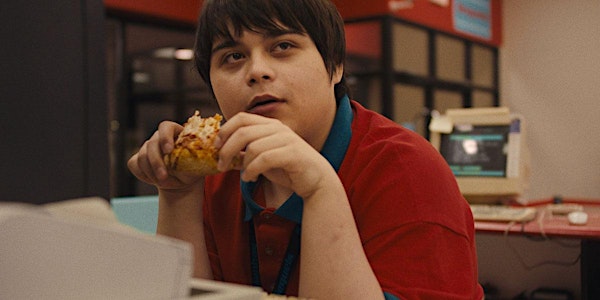 I Like Movies - York Cinemania Screening
York Cinemania is back! Come and enjoy TIFF movies locally at the SilverCity Newmarket Cinema.
Date and time
Wednesday, March 22 · 7 - 8:39pm EDT
Location
SilverCity Newmarket Cinemas and XSCAPE Entertainment Centre 18195 Yonge Street East Gwillimbury, ON L9N 0H9 Canada
Refund Policy
Contact the organizer to request a refund.
Eventbrite's fee is nonrefundable.
About this event
I Like Movies
CANADA, 2022
English
99 minutes
Principal Cast: Isaiah Lehtinen, Percy Hynes White, Romina D'Ugo, Krista Bridges
Canada's Top Ten
Comedy
Directed by Women
First Feature
Films About Film
Drama
Art + Creativity
Social Justice
See the North
Canadian
Summary:
Chandler Levack's first feature, I Like Movies, is set in Burlington, Ontario in 2003, when video stores were still going strong and any kid with a camcorder could declare themself a filmmaker.
Lawrence Kweller (TIFF Rising Star Isaiah Lehtinen) has a video camera and a lone best friend, Matt (Percy Hynes White), who is happy to be co-star, cinematographer, key grip, and whatever else Lawrence needs to act out his artistic aspirations. But Lawrence also believes that being an artist means never having to say you're sorry. He treats his friend terribly, treats his mother (Krista Bridges) even worse, and has little patience for the customers at the local Sequels video store where he works part-time, much to the dismay of his manager (Romina D'Ugo). He remains obsessed with getting into NYU Film School — surely everyone will recognize his genius, right? The true central question of I Like Movies isn't whether Lawrence will alienate anyone who ever liked him, but whether he'll be able to win them back once he does.
Toronto-based director Levack, whose short film We Forgot to Break Up was a Canada's Top Ten selection in 2017, captures the period detail perfectly, right down to the pop culture references and the spacious video-rental franchise: you can practically smell the popcorn ground into the Sequels carpet. The movie's emotional realism is just as accurate, showing us not only the roots of Lawrence's monomania but everyone else's psychological baggage, too. I Like Movies carefully lays the groundwork for a very specific sort of coming-of-age story.
"[W]riter-director Chandler Levack has pulled off a rare trick here by making a movie that feels warm and safe without coddling its protagonist." –Katie Rife, IndieWire