i-ON 2.0 - Kingston - Fall 2016

Friday, 30 September 2016 from 1:30 PM to 5:00 PM (EDT)
Event Details
Join Interactive Ontario and LaunchLab as we bring our i-ON series to Kingston for the first time. i-ON was designed to be a province-wide event series bringing knowledge sharing, networking and economic development opportunities to digital media hubs outside of the GTA.
Schedule
1:30 - 2 pm: Registration
2 - 2:45 pm: First Session - CMF Funding
2:45 - 3 pm: Networking / Snack Break
3 - 4 pm: Second Session - Loud on Planet X Case Study
4 - 5 pm - Networking Session
Plenary Session - Canada Media Fund (CMF) Updates & Information Session 
Hear how the CMF Experimental Funds are changing.

Whether creating video games, transmedia, e‑Learning, web series, mobile content or other interactive digital media products, the challenge of obtaining financing is by far the most common barrier to the growth of Ontario's IDM companies. Are you aware of the recent changes to funding and tax incentives available to Ontarians? Is your company positioned to take advantage of these evolved incentives?

Join us for a general overview of CMF funding featuring Shelley Coultish, including the types of activities that it is intended to support and the impact it can have on your business. 
Case Study: LOUD on Planet X
This session will feature Alex Jansen from Pop Sandbox and a discussion on their latest game, LOUD on Planet X including how crowdfunding helped it launch.

LOUD on Planet X is an arcade-style indie music game featuringTegan and Sara, CHVRCHES, Lights, Metric, METZ, F*cked Up, HEALTH, Purity Ring, Little Dragon, Austra, Shad, Cadence Weapon, July Talk, Monomyth and more!
Choose from a cross-section of top current indie music artists, then defend your stage from hordes of quirky aliens by tapping to the music and using a fun assortment of makeshift weapons like speakers, strobe lights, fog machines, amplifiers, bouncers and custom special attacks!
LOUD on Planet X is an exciting new indie alternative to Rock Band or Guitar Hero with a splash of Plants vs. Zombies – a new hybrid of rhythm game and classic shooter with tower defence elements.
 Third Session: Networking
Join us for a networking session where we will help connect you with other local interactive digital media producers. 
Presenting Partners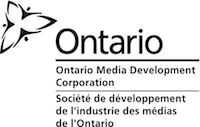 Event Partner: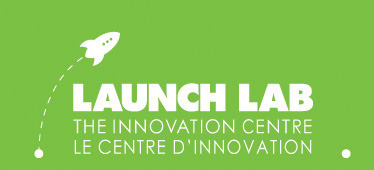 About Interactive Ontario:
Interactive Ontario (IO) is a not-for-profit industry trade organization committed to the growth of the Ontario interactive digital content industry. To this end IO is an industry advocate within Ontario and nationally as a founding member of the Canadian Interactive Alliance /Alliance interactive canadienne (CIAIC).
IO represents over 290 interactive digital media companies covering a range of sectors including: e-Learning, video/online games, mobile, television, and social media. IO also works with many interactive digital media stakeholders including those working in marketing, law, accounting services, research and academia.

About LaunchLab:
Launch Lab is a Regional Innovation Centre funded by the Ministry of Research and Innovation. We are part of the ONE Network, a group of 90 centres across Ontario providing support and resources to entrepreneurs. We are an advisory service that can provide assistance with marketing, raising investment, distribution and sales channels, business structure, intellectual property strategy, cash forecasting, and more. Our team of Entrepreneurs in Residence (EIRs) have owned businesses, sold businesses, and have the experience to help with your business. For more information please visit www.launchlab.ca or email info@launchlab.ca.
Directions:
The easiest marker to use is the campus book store. The event will be in Carruther's Hall, which is just past the bookstore. 
The entrance to Carruther's Hall is past the radio station (you'll hear music or talking) and around the back of the building. Go up the stairs into the main door, and veer left and go through the door that's up a tiny staircase. You'll be in a lobby-type area and SparQ Studios is on the right. There is a Queen's Innovation Banner just outside the space.
When & Where

SPARQ Studio
62 Fifth Field Company Lane
Queen's University Carruthers Hall - 1st Floor
Kingston, ON K7L 3N6
Canada

Friday, 30 September 2016 from 1:30 PM to 5:00 PM (EDT)
Add to my calendar