IABC - Cocktail de fin de saison / Season End Cocktail

Thursday, 21 May 2015 from 6:30 PM to 9:30 PM (EDT)
Event Details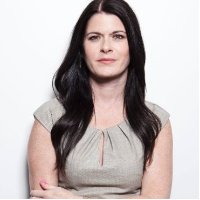 Annie Aubert de kbs +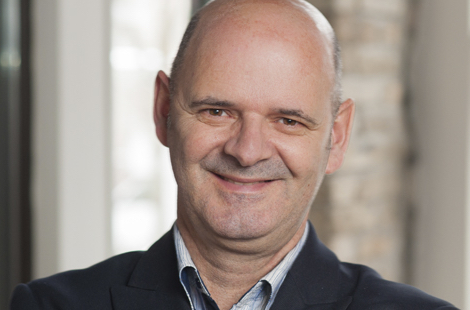 Guy Litalien de Zone Franche
DIALOGUE ENTRE LA PUBLICITÉ ET LES RELATIONS PUBLIQUES
Un jour, Jean-Claude Gassée, ancien cadre chez Apple, a dit: "La publicité, c'est affirmer qu'on est bon. Les relations publiques, c'est faire en sorte que quelqu'un d'autre dise qu'on est bon". La citation est certes frappante, mais traduit-elle encore vraiment de la réalité dans les communications d'aujourd'hui?
l'IABC/Montréal vous offre une conversation captivante, sur un ton ludique, entre les deux univers. Deux conférenciers: Annie Aubert, présidente de kbs+ Montréal, une des agences de publicité les plus réputées au Canada; et Guy Litalien, conseiller principal chez Zone Franche et jusqu'à tout récemment, conseiller en communications chez Hydro-Québec, où il a œuvré pendant 35 ans.
Venez participer à cette captivante conversation au cours de laquelle, nos spécialistes débattront des mérites du Paid Media, du Earned Media et du Owned Media, dans des sphères qui connaissent de moins en moins de frontières entre elles.
Pour son 40ème anniversaire, d'anciens présidents de la section montréalaise de l'IABC seront également de la partie, pour témoigner de l'évolution des communications d'entreprise depuis 1975.
---
 A CONVERSATION BETWEEN PR AND ADVERTISING
Former Apple executive Jean-Louis Gassée once said, "Advertising is saying you're good. PR is getting someone else to say you're good." This is a striking quote, but does it still apply today?
IABC/Montréal is offering a captivating and playful conversation between two worlds. The speakers will be Annie Aubert, President of kbs+ Montréal, one of Canada's leading ad agencies; and Guy Litalien, Senior Consultant, Public Relations and Government Affairs at Zone franche and, until just recently, Communications Director at Hydro-Québec, where he worked for 30 years.
Join us for this engaging discussion and hear our specialists debate the merits of paid, owned and earned media, communication areas with increasingly permeable borders. 
For its 40th anniversary, some of IABC/Montréal's past presidents will also be in attendance to talk about how corporate communication has changed since 1975.
When & Where

Café des Beaux-Arts
Musée des beaux-arts de Montréal (entrée distincte)
1384, Sherbrooke Ouest
Montreal, QC H3G 1J5
Canada

Thursday, 21 May 2015 from 6:30 PM to 9:30 PM (EDT)
Add to my calendar
Organizer
L'IABC/Montréal est votre chapitre local vous reliant au réseau mondial de ressources de l'IABC, organisation basée à San Francisco, Californie. L'IABC favorise l'évolution des communicateurs d'affaires professionnels en leur offrant des outils de progression individuelle, des formations professionnelles de haut niveau et des occasions de réseautage ciblées.
IABC/Montréal est la plus grande section bilingue de l'IABC dans le monde, au service de la communauté montréalaise en vous offrant une variété d'activités dans les deux langues.
-----
IABC/Montréal is your local connection to the global resources of IABC International, based in San Francisco, CA. We are dedicated to enhancing the lives of professional business communicators worldwide by providing opportunities for individual growth, professional training and expansion of personal networks.
IABC/Montréal is the largest bilingual chapter of the IABC in the world. We are here to serve the Montreal community by offering you a wide array of activities in french and english.
Information:
MontrealHospitalityCommitteeChair@outlook.com