Description
Join us for a wine tasting event with guest speaker and trained Sommelier, Danielle Campana! Sip and savour carefully selected wines paired with delicious appetizers while learning key insights to building your personal brand.
Using an easy approach, design some simple rules that help define and describe who you are and what you do. Danielle will take you through how she became New Age Nonna and what her simple rules are for her personal brand.
At this event, you will:
Sample different wines and appetizers from The Bauer Kitchen, Waterloo

Learn about the structure of wine, your personal preferences, and great food pairings.

Gain key insights about personal branding.

Discover how to create simple rules for your personal brand.

Network with other communicators in the Waterloo region
About the Speaker: Danielle Campana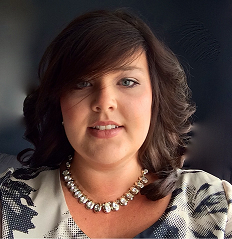 Danielle's background is in Communications and Professional Development.
With a Graduate Diploma in Public Relations and an Honours BA in Public Relations, her career in communications included working for the federal government in strategic communications, and for McMaster University in Executive Education. She also worked in large change management consulting, working with corporate and not-for-profit organizations on large change management initiatives. With experience in event management and professional development, Danielle followed her passion of wine and completed 4 years of training in the wine industry, completing her Level 1 Sommelier designation and most recently her Wine Spirit and Education Trust Level 3. She has combined her love of wine with her knowledge of professional development and event management to create her company: New Age Nonna. She is a die-hard foodie, and a wine aficionado.
About New Age Nonna:
Non*na : noun (among Italian speakers) a person's grandmother.
A Nonna is so much more than a grandmother; she is, in every sense of the way, the matriarch of the family who imparts wisdom, tough love, kindness and a whole lot of great food for her family and friends. New Age Nonna is a modern take on providing the insight, wisdom and expertise on wine, food and living the good life. It is about bringing people together to share stories and build relationships over a good bottle (or two) of wine and some great food.
Website: www.newagenonnawineandfood.com
Instagram and Twitter: @NewAgeNonna
Email Address: Danielle@NewAgeNonnaWineandfood.com