IABC Workshop: Social Media for Communicators - From tagging to tweeting an...
Description
Note: if you're having difficulty registering, please call 613-558-7897 to manually register.
Social Media for Communicators: From tagging to tweeting and all stops in between
At this point it's pretty clear that social media aren't going anywhere; it's time to learn more about them and how they are being used by organizations and corporations. This one-day workshop is aimed at experienced communicators and marketers who are looking to add social media to their toolboxes but need a little more information on how they work and what they can offer or those who are familiar with the tools and just want to further explore the ways in which businesses and groups can put them to use.
This hands-on session will:
· Provide introduction to theories behind social media
· Give statistics on usage in Canada
· Show examples of organizational / corporate use of popular tools
· Discuss risk management for communicators in the social sphere
· Walk through elements of a social media strategy
· Provide an opportunity to get your hands dirty and actually experiment with the tools discussed
If you've got a laptop or netbook computer, please bring it along, but there will be plenty to do an experience for those who prefer to take their notes the old fashioned way.
Date: Tuesday, November 9th, 2010
Location: Hampton Inn Hotel, 100 Coventry Road, Ottawa
Time: 8:30 am – 4:00 pm
Cost: IABC Members - $350.00 ; IABC Non-Members - $395.00
Please note: A light breakfast, lunch, snacks and all taxes included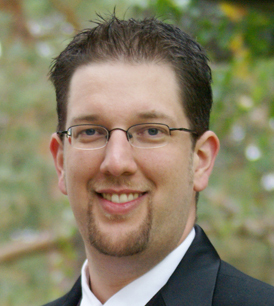 Joe Boughner has more than 10 years experience in a variety of strategic communications roles. As the head of non~linear creations' emerging social media practice, Joe is responsible for helping clients including the Canada Mortgage and Housing Corporation, Mead Johnson Nutrition and the Regional Municipality of York evaluate social media opportunities and integrate the best fits into their overall digital marketing strategies. Prior to joining non~linear, Joe primarily worked on the client side in the government and non-profit sectors for groups including the Public Service Commission of Canada, the Canadian Boreal Initiative and the Association of Canadian Financial Officers. You can follow Joe on Twitter at www.twitter.com/joeboughner or check out his blog "42 Points on a Double Word Score" at www.joeboughner.ca.
RSVP NO LATER THAN NOVEMBER 2ND, 2010
Be heard. Join the conversation
Please join our groups on LinkedIn and Facebook: IABC Ottawa
Cancellation policy
If you register for the event and are unable to attend, we require you to cancel your reservations a minimum of 48 hours in advance of the event to obtain a refund. Late cancellations will not be accepted.