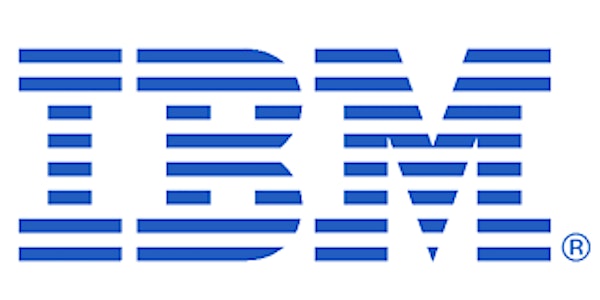 IBM Employer Information & Networking Session
NCP hosting IBM Employer Information & Networking Session event on November 29, 2022 from 1:00 pm to 2:30 pm on Zoom Webinar
About this event
NCP is hosting an IBM Employer Information and Networking Session on November 29, 2022, from 1:00 pm to 2:30 pm via Zoom Webinar
Please come and meet the IBM Talent Acquisition team:
Dmitri Stupak – IBM North America Senior Talent Acquisition Manager
Dmitri Stupak is a Sr Talent Acquisition manager, leading high visibility, high-impact business initiatives at IBM around Diversity and Inclusion. He holds an Honours Bachelor of Science in Psychology degree from the University of Toronto and has been in the HR space for over 10 years.
Overseeing IBM Canada's diversity talent acquisition programs, Dmitri ensures that IBM can identify, engage, and hire a more diverse population to the open roles, which reflects the communities where IBM does business. On a personal side, Dmitri has immigrated twice in his life, has worked as a therapist with autistic kids, and is a veteran of the Canadian Armed Forces. All these experiences give him a great perspective, and passion, for diverse space
Sophia Puskas - Senior Talent Acquisition Manager
Sophia has 20+ years of HR experience, having worked on the national and global stage, primarily in Recruitment and Mergers & Acquisitions.
With a strong background in corporate environments and executive talent search, Sophia has a breadth of stakeholder and project management experience. With IBM, Sophia provides strategic and tactical recruiting delivery direction and operational management. As a Transition Manager, M&As, she was responsible for driving and executing HR and on/off-boarding activities for employees transferring from Strategic Outsourcing deals, Acquisitions and Divestitures.
She has previously been responsible for HR programs by providing services that included talent acquisition, employment processing, compensation, benefits, pension, and records management. Sophia has additional experience in process re-engineering, having worked with global service centers and cross-functional teams to share best practices resulting in new initiatives that drove process improvements and efficiencies for the HR function.
Sneha Ahire - Talent Acquisition Partner (TAP)
Sneha has 8+ years of experience in Talent Acquisition. She holds MBA in Human resources and is an experienced Recruitment Partner, with a demonstrated history of working in the information technology and services industry in various Geographies- US, Canada, and India.
With a solution-driven and results-oriented approach, Sneha constantly works towards fulfilling business requirements.
She has been also acting as a consultant to the business to ensure appropriate talent has been hired from the best available sources.
This event will give you an opportunity to:
-Meet the IBM Talent Acquisition team
-Get to know about IBM and gain insights into their recruitment process
-Understand the positions IBM typically hires for
- Learn about IBM's response to COVID-19 and the 'new normal' working practices
THE EVENT WILL BE HELD VIA ZOOM WEBINAR. YOU WILL RECEIVE AN EMAIL WITH THE LINK TO THE EVENT ON NOVEMBER 28, 2022
If you have any questions regarding this event, please email Lina Varriano at lvarriano@ncpeel.ca