Description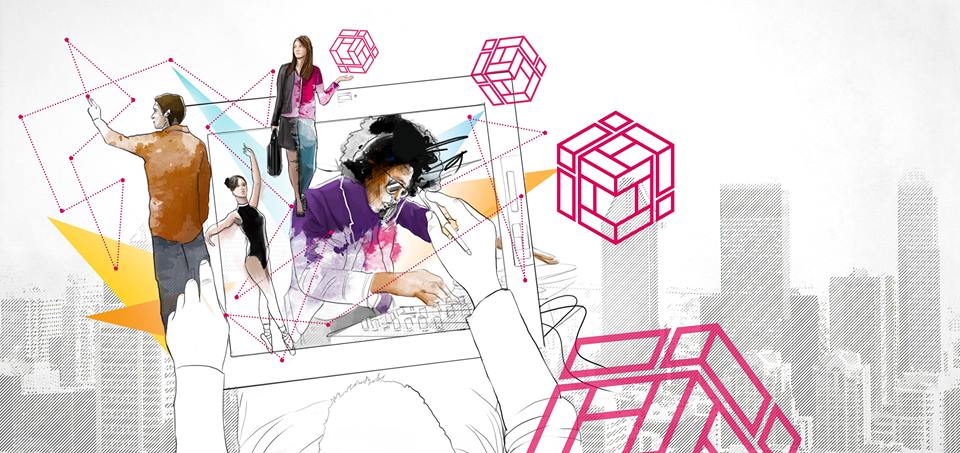 ***English to follow***
Vous êtes cordialement invités à la toute première "Soirée Démo" de iC MTL, un événement-découverte d'entreprises créatives montréalaises.
iC MTL vous présente sa toute première Soirée Démo, mettant en vedette 20 entrepreneurs créatifs et culturels ainsi que leurs entreprises.
Localisé dans le coeur du Vieux-Montréal et lancé en mai 2016, iC MTL est le premier incubateur canadien dédié au développement d'entrepreneurs des milieux créatifs et culturels et à l'accompagnement et au lancement d'entreprises créatives.

Quoi: Ne manquez pas l'occasion de rencontrer vos prochains collaborateurs et clients!
Quand: Le jeudi 25 mai 2017 de 16 h à 20 h
Où: iC MTL, 409 rue Saint Nicolas, Suite 300, Montréal, Quebec, H2Y 2P4
Qui: 20 entrepreneurs oeuvrant dans diverses industries créatives telles la réalité virtuelle, l'image de marque, la gastronomie, l'impression 3D, la photographie, les arts visuels et plusieurs autres!
Joignez vous à nous le temps d'un verre de vin et venez célébrer la créativité et l'entreprenariat montréalais. #icentrepreneurs
---
Agenda:
16 h Ouverture des portes + vitrine sur 20 entreprises créatives + réseautage
16 h 30 Atelier sur l'image de marque par Pathfindr (https://ic-pathfindr.eventbrite.ca)
17 h Atelier sur la pleine conscience la créativité par Jawar
17 h 30 Atelier d'Espagnol par Codex Borealis
18 h Panel discussion sur la créativité et l'entrepreunariat avec notre modérateur invité: Josh Miller CPA & CA - Fuller Landau & pvisio
Panelistes invit
és

:

Natalie Riviere - Fondatrice de Commetta (www.commetta.biz)

Mariella Katz - Fondatrice de Frenzr (www.frenzr.com)

Milan Gervais - Directrice artistique / Chorégraphe chez Human Playground (www.human-playground.com)

www.icmtl.ca @icmtl_yul
________________________________________________________
You are Invited to Demo Day, Our Way!
An event 8 months in the making by iC Entrepreneurs
---
iC MTL
presents its first ever end of year showcase, highlighting the success of 19 creative entrepreneurs and their ventures.
Housed in the heart of Old Montreal, Project iC MTL was launched in May 2016. It is Canada's first business incubator and campus dedicated to supporting creative and cultural professionals in launching new ventures.
Why: Because you don't want to miss out on meeting your next service provider or potential client!
When: Thursday, May 25th, 4pm - 8pm
Where: iC MTL, 409 rue Saint Nicolas, Suite 300, H2Y 2P4
Who: Entrepreneurs across various creative industries, including visual storytelling, branding, gastronomy, 3D printing, visual arts, virtual reality and more.

Join us for refreshments, networking and live music in celebration of creativity in entrepreneurship among Montreal's newest talent. Don't miss out! #icentrepreneurs
---
Schedule of events:
4:00 - 8:00 Doors Open + Showcase of 20 creative startups + Networking
4:30 Branding Workshop by: Pathfindr (https://ic-pathfindr.eventbrite.ca)
5:00 Creativity & Mindfulness Workshop by: Jawar
5:30 Spanish Language Workshop by: Codex Borealis
6:00 Creativity and Entrepreneurship Q&A Panel with Guest Moderator Josh Miller CPA & CA - Fuller Landau & pvisio
Guest Panelists:
Natalie Riviere - Founder of Commetta (www.commetta.biz)
Mariella Katz - Founder of Frenzr (www.frenzr.com)
Milan Gervais - Art Director / Choreographer of Human Playground (www.human-playground.com)
---
Sponsored by:
Cotto Crudo
Delaney
Cesar's
---
@icmtl_yul