The Immigrant Council for Arts Innovation (ICAI) will be hosting an in-person tour of Contemporary Calgary art gallery on Oct 5th, 2021, 5pm
About this event
The Immigrant Council for Arts Innovation (ICAI) will be hosting an in-person tour of Contemporary Calgary art gallery on October 5th, 2021, at 5 PM.
The tour will be for ten immigrant or newcomer artists, who are interested in learning more about the curatorial processes behind the Contemporary Calgary gallery. Registration is on a first come, first serve basis. The tour will include opportunities to see the work of other artists in the space, network with the curatorial team at Contemporary Calgary, understand their curatorial practices and more. At ICAI, we aim to demystify the local arts community's processes to immigrants and newcomers and empower them to feel safe and supported by increasing familiarity with the arts and visibility in the arts.
On the day of the event, the tour will start at the reception of Contemporary Calgary. For more details or questions, please send an email to programs@icaionline.org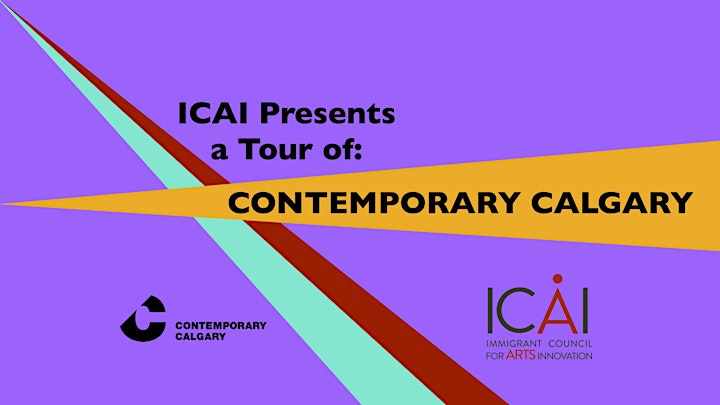 Organizer of ICAI Tour presents Contemporary Calgary
ICAI is an art council based in Calgary, AB, founded in January 2019 with the purpose of connecting immigrant artists with the existing arts community in Calgary, providing access to needed resources and helping these artists turn their passion and creativity into thriving careers or businesses. ICAI actively encourages diversity of expression and culture through the creation of a safe and welcoming community hub where immigrant artists feel able to expose their distinct cultural identities.
ICAI is bridging the gap for immigrant artists by providing resources, platform and a safe place for their practice. ICAI is a hub and platform in Calgary where all immigrant artists can feel free and safe to create, connect and display their works in an environment that fosters support, connection and inclusion, which also encourages diversity of expression and culture in the arts.