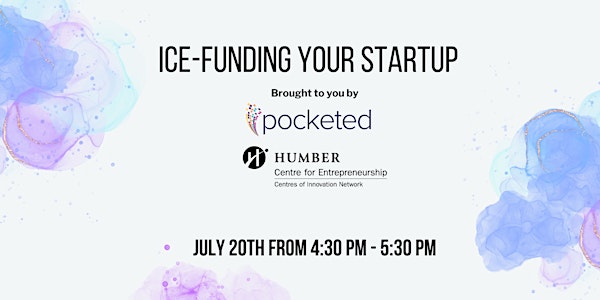 ICE-Funding Your Startup
Join us for a discussion about the many different pathways that exist for obtaining the funds you need to launch and grow your business.
About this event
Are you an early stage entrepreneur, or working on a business idea right now? Are you looking for more information on the ways that you can fund your growing venture? Our friends from Pocketed are joining us to share their knowledge about funding your startup. Learn about and explore bank loans, grants, investment and bootstrapping and alternative routes that you may not have considered!
Through this session you will:• Ask your questions in a safe, welcoming environment. • Learn about the pros, cons, and expectations for each funding path• Start thinking about which path may make the most sense for your venture and goals. • Gain free access to the Pocketed entrepreneurship grant searching platform to find funds to support your startup