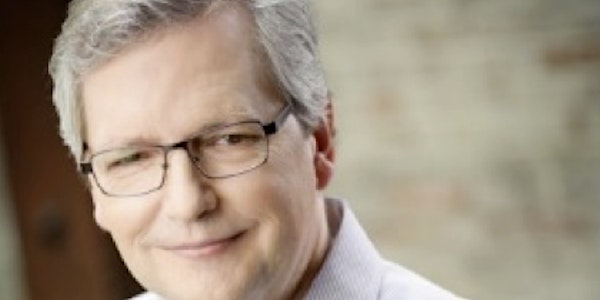 ICF Vancouver Pathway to PRISM 2016 Learning Events - Session 1 (April 6, 2016)
Description
Pathway to PRISM 2016
We are delighted to share that the ICF Vancouver Chapter will be hosting learning events to guide and support you and your organization on your Pathway to PRISM.
Are you just starting a coaching program in your company and want to know more?

Does your company have a coaching program and you are curious about best practices and what successes to look for that may already happening?

Have you wondered if your coaching program matches the bar for excellence that the PRISM Award criterion inspires?

Are you a coach seeking to initiate a PRISM Award winning program with clients?
Dave Busse, Founding Partner at Essential Impact, Key Sponsor for the ICF Vancouver Chapter, and multiple ICF PRISM Award winner - both at a global and local level - will be leading two of our Pathway to PRISM events. Dave's clients have ranged from the Canadian Military, Rogers, Beijing Olympics, Governments across Canada, Oil and Gas, a wide range of Natural Resource sector companies and clients worldwide.
This is a great opportunity to learn from an experienced award winner and gain insights on the power of PRISM for yourself as coaches and for your organizations.
As a preview to how coaching transforms organizations and measuring this in a quantifiable way, please click on the links below to read two case studies of previous global and local PRISM winners:
ICF GLOBAL PRISM Winner: JOEY Restaurant Group
http://essentialimpact.com/downloads/how_we_measure_success/How_We_Measure_Success_JOEY_Restaurant_Group.pdf
ICF VANCOUVER PRISM Winner: Surrey Food Bank http://essentialimpact.com/downloads/how_we_measure_success/surrey_food_bank_stats.pdf
Session 1 – Understanding PRISM and Coaching Successes
This first valuable session is designed to create a greater understanding of PRISM, the power of the nomination process, and provide practical insights on how to uncover the successes that are already happening within organizations. This session will also cover what metrics will be helpful in articulating how coaching is impacting the organization and how to quantify those organizational successes that may already be happening.
As a coach, if you are thinking about participating in the PRISM nomination process, you will not want to miss this session!
This one-hour webinar will be available on
Wednesday April 6 at 6:00 p.m.