Event Information
Refund policy
Contact the organizer to request a refund.
Eventbrite's fee is nonrefundable.
Ideal for those just beyond beginner learners of watercolour who want to develop their skills to the next level.
About this event
Ideal for those just beyond beginner learners of watercolour who want to develop their skills to the next level. Artist, Danielle Beaulieu is the guest instructor for this special watercolour workshop, who teaches you how to paint this delicate icicle and create the transparency required.. She will guide you through the process for achieving a complete painting. You have the option of adding-on a materials set (which includes paint, paper), helping you save money and time. The workshop livestream will be held via Zoom, and is limited to 30 students to ensure everyone gets a chance to interact with the instructor and get meaningful feedback. This workshop is an excellent way to further your existing watercolour skills, by applying them with a bit more complexity. The learning environment is friendly, respectful, and supportive.
During this workshop we will practice effective time management. This means that we will focus on doing the more important parts of the painting. Participants may need to finish this icicle on their own time.
Prior to the start of this workshop, participants must apply masking fluid over the entire icicle. The demo video for this available to registered participants through the Online event Page portal.
***Please carefully review all information on this page before registering ***
ITINERARY
12:45pm - Video feed link will be posted in the "Online Event Page" (only accessible to registered participants)
12:50pm - Join the session
1:00pm – Workshop begins
4:00pm - Scheduled End Time (may end a bit early or late)
MATERIALS
Using the same materials as the instructor is recommended to help mitigate variables that could impede your results (please note that different papers and paints behave differently enough that they can/will affect the outcome of your painting).
Materials list:
100% Cotton Watercolour Paper: Cold Press, 140 lbs (10"x12" for main painting, test sheet paper can be any size)
Large Palette for Mixing Colours (or you can use a white dish/plate)
Containers for water (one clean for clean water, and one to clean the brushes with)
Paper Towels (or cloth towel or toilet paper to dry and clean off brushes and to soften edges while painting)
Watercolour Brushes: 1" Flat, #10 Round, a #4 Round, a #2 Round and a rigger. A brush to lift paint will also be required.
Watercolour Paints (shades of your choice): Cerulean or Manganese Blue and Indigo, Violet (optional)
Tracing items (you can use tracing paper with graphite to transfer, or transfer paper. Alternatively, you could use a light board and print out of the drawing to trace and transfer to your watercolour paper).
Hair Dryer.
ACCESSING THE EVENT
Access to the event is only possible through Eventbrite itself (using only the email you're registered with). You need to authenticate your ticket in order to access the event's "Online Event Page" within Eventbrite. After you register, you will receive an email from Eventbrite, and in that email there will be an orange button. You must access the event by clicking on that button and allowing Eventbrite to authenticate your email address that you purchased the ticket with (they may ask you to "create an account" if they don't automatically detect your email - please do this as it is the only way you can access the event). If you do not see this email immediately after registering, please check your spam/junk folder. You will get a similar email again 2 hours prior to the event (with the same orange button).
Within the "Online Event Page" you will find the reference image and trace outline for this event. This is also where the Zoom/livestream will be accessible from (but only once it is live - about 10 minutes before the start of the event).
***Important:
You are strongly advised to make sure you can access the Online Event Page well in advance of the workshop so you can work out any technical issues, and contact the organizer if you experience problems, so they can be resolved in a timely fashion. Please try it at least 2 days before the event itself. Contacting the organizer right before the workshop is about to begin (or has already started) is likely to result in slow or delayed responses. You are responsible for ensuring that you can access the event in advance - no refunds, or credits will be provided in lieu for inability to access the event.
Contact the Organizer
artforaffect@gmail.com
www.artforaffect.com
IG: @artforaffect
FB: Art for Affect
FB Group: groups/artforaffect
Danielle Beaulieu (Instructor)
Danielle Beaulieu began experimenting with watercolours about 7-9 years ago and is a self-taught visual artist. Her technique consists of several thin layers of transparent paint, each gently modulating the colours below. Some of her paintings can take a couple of weeks in the making. She is also a regular instructor with Da Artisti Gallery in Ottawa.
Passionate about watercolour, Danielle devotes a large part of her free time to painting or thinking about what to paint. Recently, a common theme of her watercolours has been antiques and crystal.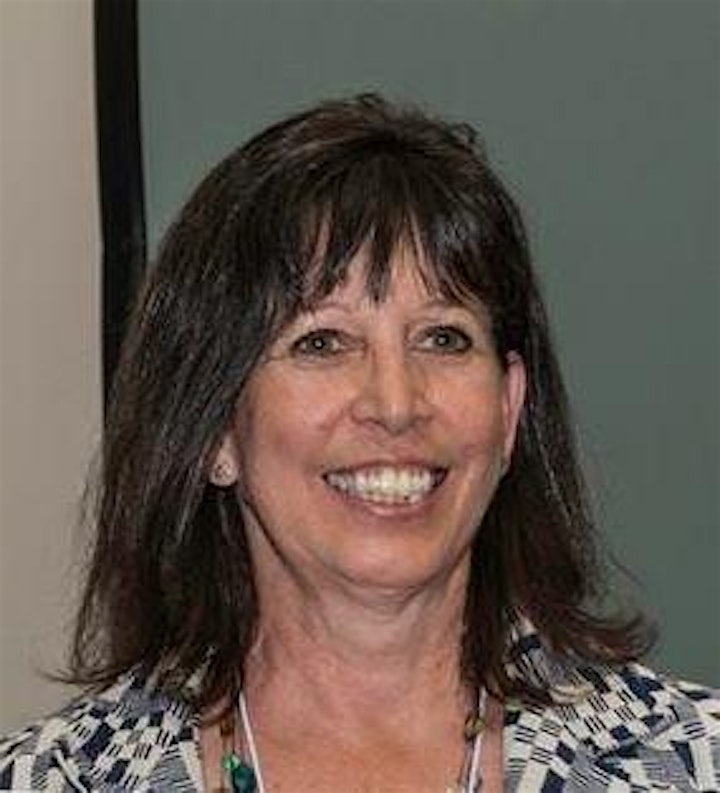 Date and time
Location
Refund policy
Contact the organizer to request a refund.
Eventbrite's fee is nonrefundable.