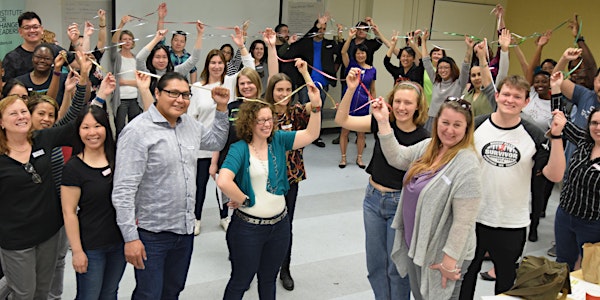 Multiple dates
ICL x AECEO Online Training Series
Building Skills for Change online content!
By Institute for Change Leaders
Date and time
Tue, Apr 7, 2020 4:30 PM - Tue, Jun 2, 2020 6:30 PM PDT
About this event
Are you passionate about making change in your community?
During this online training series with Olivia Chow and the Institute for Change Leaders, you'll learn how to:
Tell your story to motivate others
Design a strategy to win the change you want
Structure your team to avoid burnout and facilitate growth
Recruit and keep volunteers
Choose tactics that move decision makers
You will learn through interactive lectures and partnered activities that will allow you to practice the skills we teach online. You will work with experienced organizers, who will facilitate your break-out groups and help practice your skills. You will finish the course ready to tell your story, with a developed organizing statement, and tools to plan your organizing project's strategy and tactics.
WHEN: 7:30pm-9:30pm EST, April 7th, 2020 with follow-up sessions on the 14th, 21st, and 28th of April .
April 7: Intro to Organizing & Public Narratives group 1
April 14: Intro to Organizing & Public Narratives group 2
April 21 : Strategies - how do we achieve our goal?
April 28 : Tactics - what action are we taking together?
May 5 :Public Narratives part 2 (Self/Us/Now)
May 12 : How to Lobby your elected representative
May 19 : Recruiting Volunteer
May 26 : Teams & Volunteers (action plan)
June 2 : Celebrate our learning and our work together.
HOW: The training will take place online via Zoom. You will need access to a computer, tablet or smartphone with speakers, microphone and webcam to participate. Details on system requirements for your Mac, PC, tablet or smartphone are here.
If you have questions, please email changeleaders@ryerson.ca .
NOTE: This is an interactive training series, NOT a webinar.