The Institute for Change Leaders is hosting their Fourth Anniversary on November 12 featuring celebrity comedian Elvira Kurt!
About this event
We're preparing a virtual celebration like no other, including live performances from Comedian Elvira Kurt, host of the game show Spin Off, musical performances from award winning singer-songwriter Mimi O'Bonsawin, remarks from visual artist and CFL running back Wayne Moore, and the presentation of our second annual Alumni Awards!
Admission is free! Register today to join us. Attendees are eligible to win one FREE session to our Building Skills for Change workshop (valued at $325) or one of three gift cards valued at $100 each!
Since launching in 2016 we have been hard at work equipping organizers with the skills they need to make social change. Despite the pandemic, 2020 has been a busy year: we've trained over 2,000 new activists, and formed partnerships with 25 new organizations across Canada and the United States.
Join us to celebrate these accomplishments, learn about what we do, get inspired, and have some fun! All are welcome!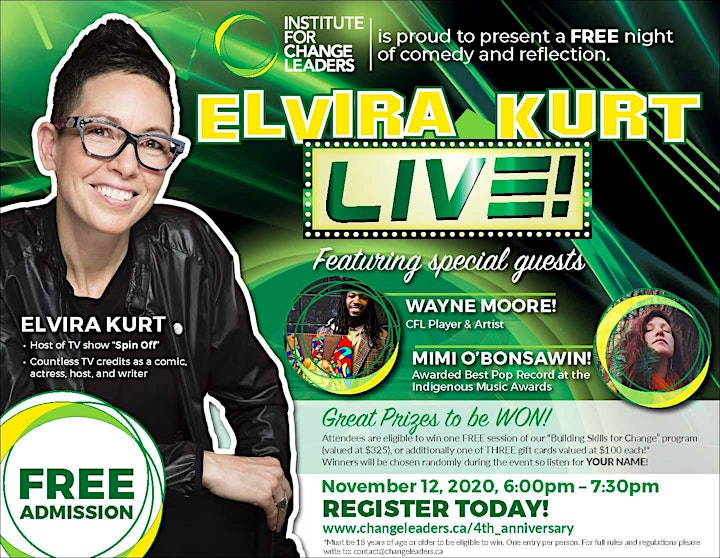 Organizer of ICL's Anniversary Celebration hosted by comedian Elvira Kurt!