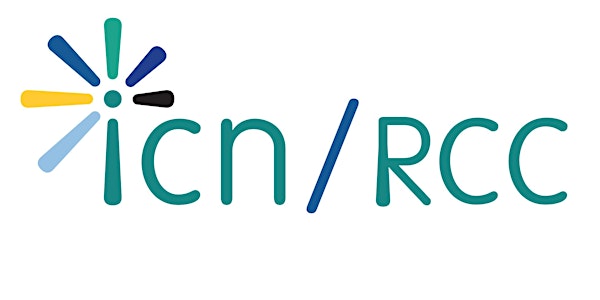 ICN Webinar - Health Proposal Writing for Global Affairs Canada
Description
An ICN Capacity-Building Webinar – Health-Proposal Writing for Global Affairs Canada
The Inter-Council Network and the Canadian Partnership for Women and Children's Health (CanWaCH) invite you to a webinar on "Health Proposal Writing for Global Affairs Canada".
A webinar offering tips and insights to develop proposals on health for Global Affairs Canada, in anticipation of an expected call for proposals to be released in the summer or fall of 2017.
The webinar will provide:
provide an overview of how to

develop comprehensive Global Affairs Canada (GAC) proposals in health

,
include

tips and insights

from the presenter's experience in developing numerous proposals,
walk through the

unsolicited proposal template of GAC,

and
provide

critical considerations

to include in your proposals.
The webinar will also provide a brief overview of GAC's updated Results Based Management (RBM) framework.

It is expected that participants already have a general understanding of the template and the various funding mechanisms at GAC.
The webinar will be facilitated by Tariq Bhanjee who has worked in international development and public health since 2000 in over 20 countries. Through a rights-based approach and by applying results-based management, Tariq has supported over 30 NGOs and secured over 150 million dollars in funding from a range of donors including Global Affairs Canada, EU, USAID, CDC and multilateral agencies.
Date: Wednesday, June 7th, 2017
Time: 9:00 am to 10:30 am PDT/12:00 pm to 1:30 pm EDT
Important Notes:
Participants should come prepared with questions to post for the facilitator. Due to the amount of content to cover, there will be no time for a live Question and Answer period. The facilitator has kindly agreed to respond to any questions posted throughout the duration of the webinar.
This webinar will be run in English. The French version of this webinar will be offered on June 14 at 9:00 a.m. PDT / 12:00 pm EDT.
We are pleased to welcome Tariq Bhanjee:
Tariq Bhanjee has worked in international development and public health since 2000 and has worked in over 20 countries with over 15 years of experience in international development and public health. Working from a rights-based approach and through applying results-based management, he has supported over 30 NGOs over the past decade and has designed and secured over 150 million dollars in funding from a range of donors including Global Affairs Canada, EU, USAID, CDC and multilateral agencies. He has also supported various health and development programs through his work at UNICEF, UNFPA and Plan International and has extensive experience working in Southern Africa and in Asia. Working for several evaluation firms, he has refined his skills in results-based management, developing indicators and logical frameworks and executing evaluation plans. Tariq's expertise includes resource mobilization, program design and proposal development, technical advisory and support services, monitoring and evaluation, research and documentation, strategic planning and facilitation. His areas of specialty in public health include sexual reproductive health and rights including HIV/AIDS; and maternal, newborn and child health. Tariq has a Masters in Urban Planning from UBC with a focus on international development and another Masters in International Public Health from the University of Sydney. Emphasizing a participatory model of building capacity, he inspires and empowers individuals to strive for quality and realistic results through providing supportive services. Click here to connect with Tariq via LinkedIn https://www.linkedin.com/in/tariqbhanjee
Join the conversation at #ICNengage