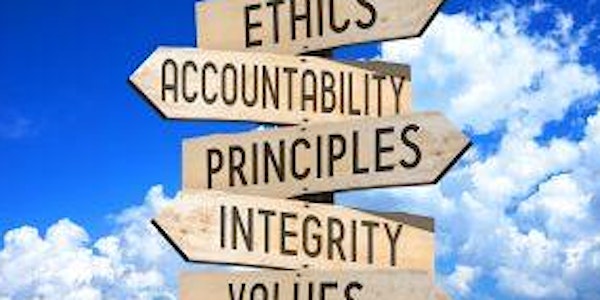 ICOI: Research Ethics & Ethnocultural Communities with Dr. Satwinder Bains
Come with your own questions and experiences as we unravel the rich and robust world of research ethics and ethnocultural communities.
About this event
Ethical practices are key to how academic research is planned and conducted. Research, based on ethical principles, respects study participants' human dignity, enhances concern for their welfare and strengthens their access to justice.
How can researchers be prepared to collaborate with BIPOC communities, conduct applied research with practical value and accept any potential conditions the ethnocultural community may impose in gaining access to information and respondents? What ethical issues might we face in protecting the interest, confidence and trust of BIPOC communities? These questions will guide the discussion in this session.
Come with your own questions and your answers/experiences as we together unravel the rich and robust world of research ethics and ethnocultural communities.
Dr. Satwinder Bains is the Director of the South Asian Studies Institute at the University of the Fraser Valley and an Associate Professor in Social Cultural Media Studies, College of Arts. She is an academic collaborator with the ICOI project.
***These sessions will include closed captioning in both French and English***
**********************************************
Les pratiques éthiques sont essentielles à la planification et à la conduite de la recherche universitaire. La recherche, basée sur des principes éthiques, respecte la dignité humaine des participants à l'étude, renforce le souci de leur bien-être et renforce leur accès à la justice.
Comment les chercheurs peuvent-ils être prêts à collaborer avec les communautés BIPOC, à mener des recherches appliquées ayant une valeur pratique et à accepter toutes les conditions potentielles que la communauté ethnoculturelle peut imposer pour avoir accès à l'information et aux répondants ? À quels problèmes éthiques pourrions-nous être confrontés dans la protection des intérêts, de la confiance et de la confiance des communautés BIPOC ? Ces questions guideront la discussion de cette session.
Venez avec vos propres questions et vos réponses/expériences alors que nous découvrons ensemble le monde riche et robuste de l'éthique de la recherche et des communautés ethnoculturelles.
Dr Satwinder Bains est directeur de l'Institut d'études sud-asiatiques de l'Université de la vallée du Fraser et professeur agrégé d'études sur les médias sociaux et culturels au Collège des arts. Elle est une collaboratrice académique du projet ICOI.
***Ces sessions comprendront des sous-titres codés en français et en anglais***