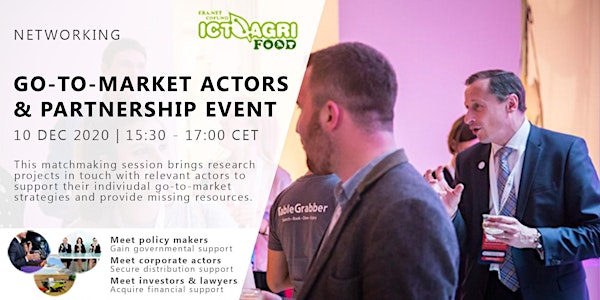 ICT-AGRI WORKSHOP: Go-to-market actors & partnership event
This matchmaking session brings research projects in touch with relevant actors to support their indiviudal go-to-market strategies.
About this event
In order to support you on putting your go-to-market strategy to practice, we will invite the relevant actors defined in the workshop before and facilitate the creation of partnerships. The objective is to ingrate your research project into existing innovation and industry landscape and put it on a fast track to innovation.