LOI is calling all young people across Canada interested in entrepreneurship, innovation, and changemaking to take part in Idea to Impact!
About this event
This is the summer of changemaking.
Idea to Impact: Virtual Summer Camp Edition is a free week-long educational summit for young people across Canada featuring daily 90-minute webinars with inspiring entrepreneurs, changemakers and leaders sharing their powerful stories and best practices through keynotes, panels, workshops and more! Each session will end with guiding questions and a next steps discussion for you to put the learning into action along with additional resources for further learning from our Innovators Academy.
Join us everyday from July 6 to 10 at 10am PST / 1pm EST to kickstart your changemaking journey!
After the summit, using the tools learned, you'll have the opportunity to showcase what you've learned and submit your idea in our Innovation Challenge for prizes and mentoring opportunities. Submit your impactful innovation by July 15th.
Already have an idea you want to work on or an existing startup? Sign up for the 8-week Foundations program or apply for the 12-week Labs program.
Innovation and creativity are what drives meaningful, positive change in the world, what's your idea?
Get started:
Register on Eventbrite for the week-long summit from July 6-10 to get started on your learning journey, add the daily 90 minute session to your calendar and explore the Innovators Academy before, during and after
Get thinking about your impactful solution. What issues do you feel curious and passionate about? Incorporate one or more of our recommended UN SDGs that have been suggested as priority areas for Canada's national SDG strategy: good health and well-being, youth employment, gender equality, reducing inequities, and climate action. Learn more about specific social issues on Day 2 of the summit!
Submit a new idea or something you've been working on for less than 6 months for the Innovation Challenge by July 15
* While it's highly encouraged, you do not need to attend the summit in order to submit an idea for the Innovation Challenge
* We'd also love to have you at all five sessions to get the most out of this camp, but just in case you can't, please still register and you can get access to the recordings after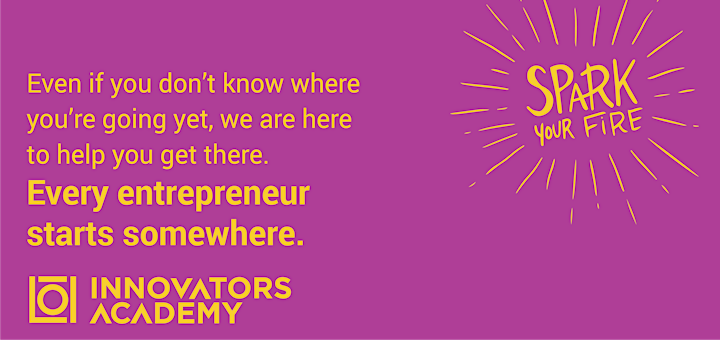 DAY 1 - SPARK YOUR JOURNEY.
Why changemaking and why YOU?
What is entrepreneurship, innovation, and changemaking, and how does it apply to you? Are you passionate about creating positive impact in the world? Featuring a panel of entrepreneurs sharing their stories, how they got started, the future of work and more, Day 1 will inspire you to get started on your journey as an entrepreneur and changemaker!
DAY 2 - SPARK CHANGE.
Love your problem and purpose.
What needs to change in the world? Changemaking and entrepreneurship all starts with identifying a problem. Day 2 focuses on problem discovery, understanding social issues and the UN Sustainable Development Goals (SDGs). You'll be able to learn about the social issues you are most passionate about in various breakout rooms hosted by experts and start exploring what drives you.
DAY 3 - SPARK IDEAS.
Think big - making change happen.
Where do ideas come from? They come from understanding who you're solving the problem for! Changemaking will require you to flex your creative muscle and take a human-centred design approach. Day 3 features a panel of entrepreneurs sharing their ideation and validation process, followed by a workshop to get you started on building your impactful solution.
DAY 4 - SPARK YOUR PASSION.
Ready to share your story?
How do you effectively share your ideas with others? To be a changemaker, you'll need to inspire others to support your idea and vision. Day 4 is packed with tools on pitching and storytelling and the value of giving and receiving feedback. With short stories, a workshop and a keynote talk, you'll develop your skills as a compelling storyteller and public speaker to communicate your problem, solution and vision.
DAY 5 - SPARK YOUR FIRE.
Building your community.
No changemaker can do it alone - it takes a village, and we know that. How do you get comfortable asking for help and build your support network while gaining the skills and experience to feel more equipped? With keynote talks and mini workshops, Day 5 will teach you how to network, find mentors, and collaborate with others. There are many benefits of building your community early on in your journey, so get started today!
Click here for more details on each session and the list of speakers!
Now more than ever, youth are rising and ready to make a positive impact in their communities and in the world. Join us.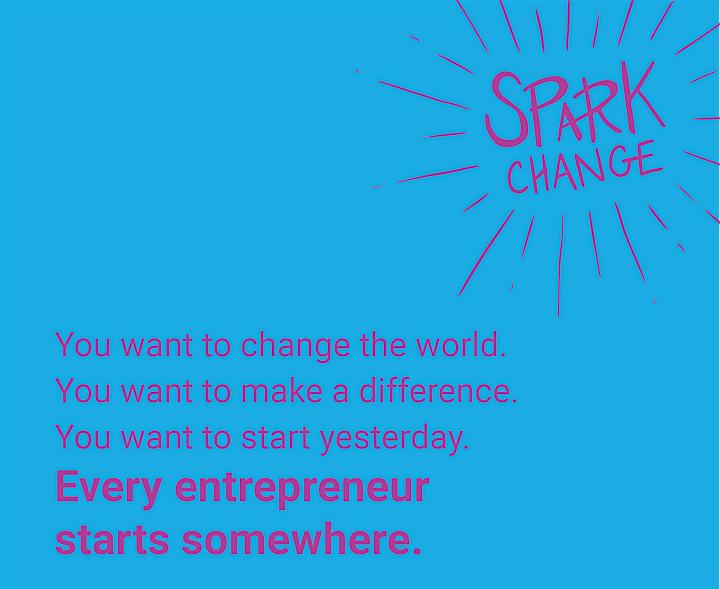 Emails are collected solely for educational purposes for this event and to provide additional resources from League of Innovators.
This event is hosted virtually using Zoom. You'll receive the access link and password over email prior to the sessions. The workshops will encourage participation - we'd love for you to engage fully and have access to either a laptop, computer and smartphone along with your webcam, microphone and speakers/headphones.
To protect your privacy, we will only share the Zoom link to those who are registered for the event and ask that participants use their full name when joining the webinars so we can verify you with the registration list. We ask you to keep in mind that the webinar is public and recorded, so please do not share any sensitive information.
If you have any questions or comments regarding any event details, accessibility or privacy, feel free to connect with us at info@theleagueofinnovators.com.
A big thanks to our industry-leading partners that support and celebrate the entrepreneurship community.

Organizer of IDEA TO IMPACT: Virtual Summer Camp Edition
About LOI: League of Innovators (LOI) is a national Canadian charity that builds entrepreneurial acumen from the inside out, bringing youth the tools and skills so they can build ventures of tomorrow today! LOI was founded and launched by Ryan Holmes, a serial entrepreneur and CEO of Hootsuite, who believes that providing youth with the resources, tools, and support system to embark on the entrepreneurial and innovation path is essential to building the Canadian economy.