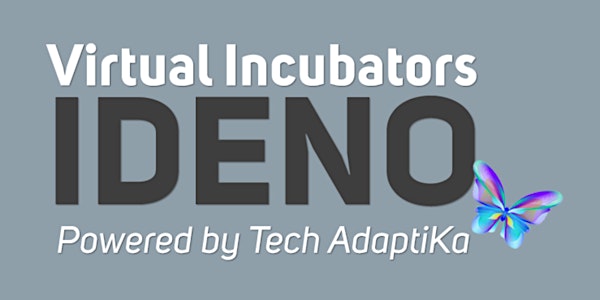 IDENO Virtual Incubator: Speaker Series (2022-2023)
The IDENO Virtual Incubator supports entrepreneurs with access to capital, helping them turn good ideas into great businesses.
About this event
IDENO Virtual Incubator
Build, Grow & Manage World-Class Business and Startup Communities
We provide a flourishing ecosystem Service Providers, Business Incubators and Mentors connect with Entrepreneurs and empower them.
Tech-AdaptiKa is proud to host the IDENO Virtual Business Incubators at the Online Conference Center. Instead of a simple two-way or broadcast video communication, create your own 3D avatar and participate in a series of workshops, training, seminars and networking events in an immersive fully customizable virtual platform.
Each week we will have a speaker sharing their insight into the business world. Check out our website for updated speakers sessions and topics.
The value of this event can be measured by what participants end up building together all over the world.
Our goal is to shape a global innovation ecosystem that will:
Connect LEADers and investors from all over the world
Give an opportunity to Corporate innovators and traditional VCs to learn and invest outside of their comfort zone.
By building bridges between innovation ecosystems, we are building diversity: a diversity of ideas, a diversity of perspective, a diversity of opportunities.