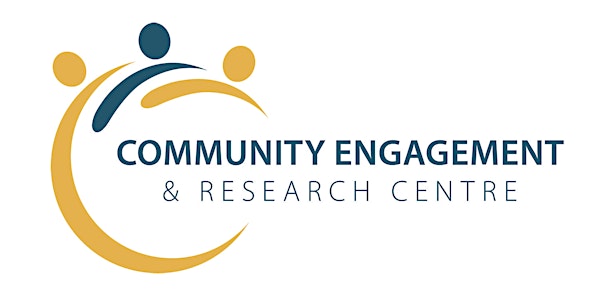 Identifying and Addressing Microaggressions
This workshop will look at what microaggressions are and how they manifest.
About this event
Identifying and Addressing Microaggressions
Microaggressions are everyday verbal and nonverbal slights, snubs, or insults (either intentional or unintentional), that communicate negative or hostile attitudes towards any individual but that disproportionally affect culturally marginalized and racialized groups. From a language perspective, this workshop will look at what micro-aggressions are and how they manifest. This workshop will also present some ideas on how we can respond to them as a recipient, as someone who has committed a microaggression, and as a witness to one.
The Facilitator
Ricardo Arisnabarreta is a Board member of the Centre for Canadian Language Benchmark, which is the centre of expertise in support of the national standards in English and French for describing, measuring and recognizing second language proficiency of adult immigrants and prospective immigrants for living and working in Canada. He is also the manager of Language Services at the Regina Open Door Society (RODS), a non-profit organization that provides settlement and integration services to refugees and immigrants in Regina. Ricardo has an undergraduate in English and Spanish as a second language and an M.Ed. with research in the internationalization of higher education, language and power. He is also a Ph.D. student at the University of Regina and a sessional instructor in the International Language department of the same university, where he teaches Spanish credit classes. His research interest is in the intersection of language, race, accent, and immigration; and how they all affect the lived experiences of non-native speakers of English.
Ricardo has significant work experience, which includes teaching and administrative roles. He has taught EFL, EAP, LINC, theory and methodology in second language acquisition, and standardized assessment classes. Ricardo has worked as a language assessor, and taught at Saskpolytech and the University of Saskatchewan as well. Ricardo was the Vice-President of TESL Saskatchewan and the Chair of the Accreditation Committee, where he spearheaded significant changes in accreditation processes and standards. Currently, Ricardo manages provincially and federally funded language programs at RODS, where he also helps instructors navigate the CLBs and PBLA.
The Community Engagement and Research Centre, together with the University of Regina's President's Office, and the South Saskatchewan Community are pleased to present a series of online workshops in 2022-23 to help improve organizational culture and better serve diverse community members.
For more information about this event or upcoming sessions, contact Lynn Gidluck, lynn.gidluck@uregina.ca or 306.585.4084.