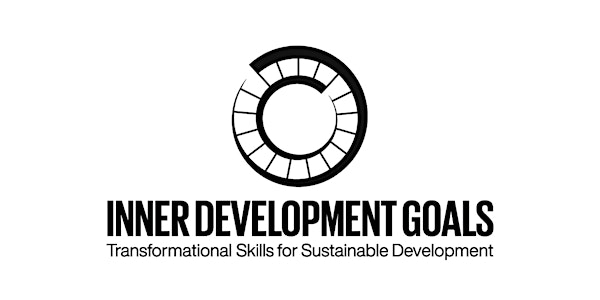 IDGs The Hague Hub: Kick-off activity
Kick-off activity: IDGs The Hague Hub
When and where
Location
Titus Bovenberg's atelier 10 Fleminglaan 2289 CP Rijswijk Netherlands
About this event
Samen
Mensen hebben mensen nodig, nu meer dan ooit in deze tijd van transitie naar een nieuwe tijd, Covid, oorlog in Oekraïne, klimaatverandering etc. Om deze complexiteit te kunnen handelen zijn relaties key. Relateren is één van de 5 dimensies van de IDG's. Weet jij hoe je het beste haalt uit je relaties op werk & thuis? Global change starts with self!
De IDG's
Geven een essentieel framework van transformatieve persoonlijke & collectieve kwaliteiten voor duurzame groei. Zie deze clip voor het hoe en waarom van de IDG's . Het bundelt 23 van deze kwaliteiten over de 5 Dimensies van Zijn, Denken, Relateren, Samenwerken en Actie nemen. Kwaliteiten die cruciaal zijn voor leiders die met de SDG's werken, en fundamenteel voor ieder van ons die wil bijdragen aan een duurzame transitie naar een betere toekomst voor ons allemaal! Transformatie van onze binnenwereld brengt de nodige transformatie in de buitenwereld.
Onze persoonlijke, en samen onze collectieve, ontwikkeling is de grootste katalysator naar een betere toekomst!
IDG Den Haag
Wil bijdragen aan de wereldwijde IDG beweging door een 'clubhuis' & inspiratie te zijn voor leiders die begrijpen dat het versnellen van groei in persoonlijke & collectieve ontwikkeling de weg is naar een betere toekomst. Samen gaan we op pad en co-creëren een reis over de komende 12 maanden, waarin we met elkaar experimenteren en delen met input van diverse experts in het veld. Een reis die alle 5 IDG dimensies omvat.
Voor wie
Leiders, huidige & toekomstige, die begrijpen dat onze persoonlijke en collectieve ontwikkeling de grootste katalysators zijn naar een betere toekomst! En dat we die betere toekomst alleen samen kunnen creëren.
8 December kick-off & ervaring in ongemak en hoe ermee om te gaan
We nodigen je uit voor onze 1ste stop waar we elkaar ontmoeten en met elkaar ontdekken: wat zijn de IDG's, waarom zouden we dit belangrijk moeten vinden voor onszelf en onze organisatie, hoe gaan we er mee om, hoe maken we een en ander zichtbaar, hoe wisselen we uit met andere hubs, ook in het buitenland, hoe groeien we?
Wil jij leren en groeien als huidig of toekomstig leider? Wil jij delen en experimenteren? Wil jij andere mensen ontmoeten die ook geïnteresseerd zijn in de IDG's? Wil jij bijdragen aan de transitie? Kom met ons een mooie ervaring creëren en best practices delen!