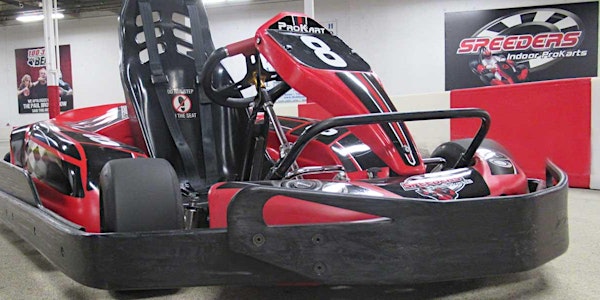 IEEE BCIT Event: Go Karting
IEEE BCIT Event: Go Karting
When and where
Location
13471 Crestwood Pl 13471 Crestwood Place Richmond, BC V6V 2G4 Canada
About this event
SPEEDERS Indoor ProKarts is Canada's largest indoor racing company and offers the best race track for a safe racing experience. Come experience the speed and power SPEEDERS has to offer.
NOTE: Tickets for this event are $36.00 per person
------------------------------------------------------------------------
Details:
The event begins at 8:00 PM. Please arrive 30 minutes prior.
All Drivers Must Be:
1. At least 5'1" tall
2. Photo ID (drivers license) to verify driver registration information
Your Safety Matters:
SPEEDERS does not allow drivers to race who are under the influence of any amount of alcohol or drugs. We reserve the right to refuse service, including administering a breathalyzer test, should a staff member suspect a driver is under the influence of either substance.
Clothing To Bring:
Wear or bring clean & dry indoor closed toed shoes. (running shoes or sneakers)
Outside work boots, snow or dirt covered, high heels or sandals will not be permitted. It is recommended to race in pants, jeans, or shorts.