If animals can perceive spiritual vibrations, why can't humans? - 24 July 2...
Description
The Spiritual Science Research Foundation invites you to attend a unique spiritual lecture. All are welcome.
A massive tsunami hit Sri Lanka in 2004 that led to over 100,000 casualties. Curiously, there were almost no animal deaths reported, even though many animals lived in the area. It seemed that most animals had left before the tsunami struck. Incidents like this have been reported throughout history, and so far, science has been unable to provide answers.
The Spiritual Science Research Foundation in association with the Maharshi University of Spirituality has been conducting unique spiritual research for the past 30 years. Events like the one described above inspired us to study the effects of the spiritual dimension on animals. We found that animals do get influenced by spiritually positive and negative stimuli in the environment and react to them. In this lecture, we will show you videos that demonstrate how spiritual positivity and negativity affect different kinds of animals and explain the reasons behind it. We also touch upon why humans have lost this ability to sense the spiritual dimension and how we can take steps to reverse this trend and increase spiritual positivity in the environment.
Free lecture, you can donate as per what you feel you have gained from the event.
Presenters of the lecture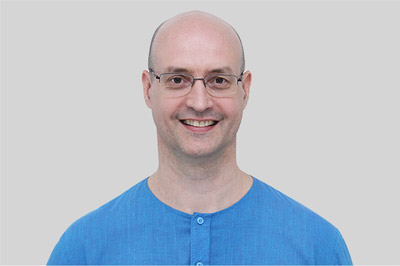 His Holiness Cyriaque Vallee is originally from France. He was a successful fashion model and used to travel the world modelling for internationally recognised brands such as Giorgio Armani and Ermenegildo Zegna. When he was introduced to spirituality by his wife (who was also a successful model), he realised that only spiritual practice can give everlasting happiness.
In January 2009, they made the decision to come stay at the SSRF Research Centre and dedicate themselves to spiritual practice with their daughter, Anastasia. They moved to India with only 3 suitcases of belongings and they have been living in the SSRF Research Centre for the past 10 years. By doing spiritual practice with full dedication he made rapid spiritual progress and reached Sainthood in 2013. Cyriaque oversees all of SSRF's activities internationally and many seekers have received invaluable guidance and support from him in their spiritual journeys.
Vincent Malherbe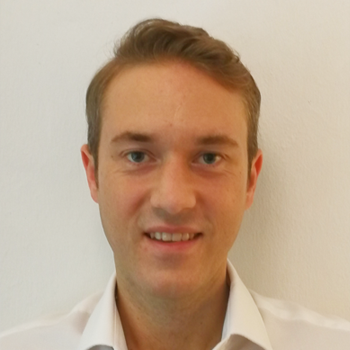 Vincent Malherbe is from Belgium and is of Catholic background. Vincent holds a Master in Finance from the Vlerick Business School in Belgium. He started his career in Singapore in 2003 and co-founded a physical gold trading business that he still manages today. His active work and social lives were accompanied by destructive habits such as excessive drinking and smoking. After discovering the SSRF website, Vincent started chanting and implemented spiritual healing remedies which led him to completely stop drinking and smoking within a few weeks. After attending the MAV workshop at the Ashram in Goa, Vincent started regular spiritual practice and felt spiritual emotion for His Holiness Dr Athavale. Spiritual practice resulted in better health, improved relationships at home and in the office and a reduction in overall stress levels.
This event is organized by:
The Spiritual Science Research Foundation