Description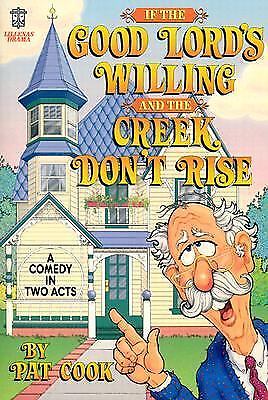 March 20, 7:30 p.m.-Austin Community Center.
March 22, 7:30 p.m.-Austin Community Center.
April 6, 7:30 p.m.-Gladstone Community Center.
This zany comedy centers on Doc, an eccentric old man whose house caters to all sorts of characters. Now a retired judge, he spends his days "enjoying life." When he's not flying around the countryside in his balloon or fishing in a nearby dry riverbed, he works on his books of nonsense. This prompts his daughter, Charlotte, to decide he's lost his marbles. So, conspiring with a sly lawyer, she plans to not only become his guardian but also sell his house and property. Throw in a psychologist on her first case, love sick teenagers, an irate school bus driver and an occasional artist or two and it's a madhouse! Will Doc be committed or not? When he shows up at his sanity hearing dressed as a magician, his daughter and her lawyer think they have it all sewed up. However, Doc has a few surprise rabbits to pull out of the hat. As Leo says, "There is method to his madness." And Doc shows one and all what a little nonsense can do "If the Good Lord's Willing and the Creek Don't Rise."
By Pat Cook

10.00 per general admission ticket.
12 and under free.
Produced by special arrangement with Eldridge Publishing Co.
Cast:
"Doc" Babcock: Kelvin Bueckert
Mandy Pemberton: Adrienne Driedger
Steve Renfro: Jarius Unrau
Maxine McAllister: Judy Driedger
Doreen Furst: Kate Peters
Leo Jenkins: Bowen Goertzen
Charlotte Dinsel: Rachel Sawatsky
Gerald Firestone: Brian Driedger
Elizabeth Clairbourne: Tina Teichrib