Calgary Chapter of CPA invites you to join Kerry Clark & Scott Bandura to discuss the most important updates to IFRS
About this Event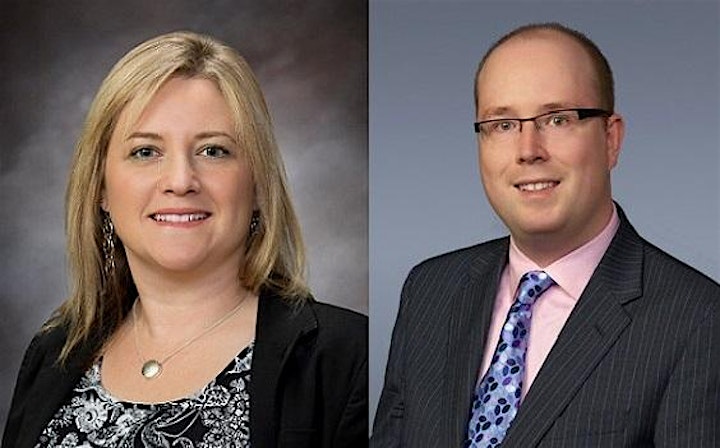 CPA Alberta Calgary Chapter invites you to join Kerry Clark, Associate Partner, Financial Accounting Advisory Services (FAAS), EY Calgary and Scott Bandura, Partner, Assurance, Calgary, PwC Canada for an opportunity to discuss the most important updates to IFRS which include the following significant developments:
• The IASB Exposure Draft on Primary Financial Statements;
• Amendments to IAS 1on Classification of Liabilities;
• The IASB Discussion Paper on Business Combinations - Disclosure, Goodwill and Impairment;
• The Trustees of the IFRS Foundation Consultation Paper on Sustainability Reporting; and
• IASB educational guidance "Effects of climate-related matters on financial statements"
Kerry Clark
Kerry Clark has over 20 years of experience with IFRS application issues and complex accounting issues. She is a member of CPA Canada's Oil and Gas Industry Task Force, the Canadian Association of Petroleum Producers' IFRS Committee, and EY's internal expert networks on the new revenue recognition and leases standards, the oil and gas industry and the power and utilities industry. Kerry provides accounting guidance to clients and staff advising on various financial reporting matters under IFRS and US GAAP.
Scott Bandura
Scott Bandura is a partner in the National and Global Accounting Consulting Services at PwC Canada working in the Calgary office. He has significant technical experience in International Financial Reporting Standards (IFRS), US GAAP, and Canadian GAAP. He is a member of CPA Canada's Oil and Gas Task Force and the Alberta Securities Commission Financial Advisory Committee. Scott is deputy leader of PwC's global financial instruments topic team, leader of PwC's global Energy, Mining and Utilities Accounting Industry Group and co-leader of PwC's global Sustainability Accounting group. He is a contributor and reviewer of PwC's Global IFRS Manual of Accounting, which sets out PwC's position on the application of IFRS and is available to PwC team members and clients throughout the world.
This event login details will be shared one day prior to the event.
"The session may be eligible for up to 1 hour of professional development"
Registration ends at 11:59 PM on January 24, 2021