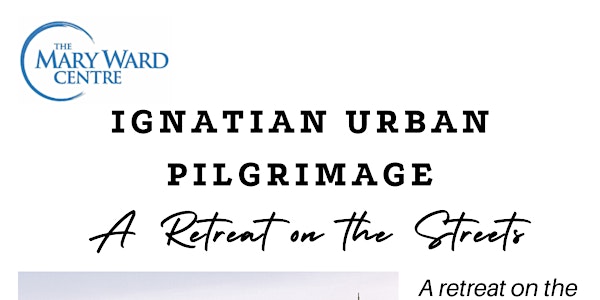 Ignatian Urban Pilgrimage: A Retreat on the Streets
Join us for an urban retreat experience - encounter the presence of God through an Ignatian contemplation of the city of Toronto.
When and where
Location
70 St Mary St 70 Saint Mary Street Toronto, ON M5S 1J3 Canada
About this event
At the heart of Ignatian spirituality is the idea that we can experience God in all things. God is present in the events of everyday life, in the people we encounter and even in the seemingly mundane things we do.
A retreat on the streets is a way of opening our eyes, and our hearts, to the many different ways God meets us, including in what might seem the unlikely environment of a busy street, or a quieter corner, in a bustling town or city.
The retreat involves prayerful preparation followed by three hours out on the streets. Participants will gather at the end of the retreat for communal reflection and sharing.
Note: Participants will be responsible for their own lunch. Participants should expect to spend 3 hours outdoors during the retreat.
Suggested offering: $10
Note: This event is free for students. The suggested offering is not required but is appreciated to help continue the work of the Centre.