Event Information
Location
Whitby Town Hall: Council Chambers
575 Rossland Road E
Whitby, Ontario L1N 2M8
Canada
Description
The final step in the Ignite process – the 4 Ignite finalists will each deliver a 20 minute investment presentation to the Ignite Power Panel. The presentation will be followed by a 10 minute Q&A session, where team will face real scrutiny from entrepreneurs, investors, and business leaders who have been there and done that. Following the Boardroom Presentations, our Ignite Power Panel will select the two Ignite winners!
Registration opens at 5:00pm. Hors d'oeuvres and refreshments will be served.
Meet the Ignite Final Four!
Young Entrepreneur Finalists
Dash MD: Providing patients with the tools and resources they need to successfully traverse their road to recovery after a visit to the hospital.

MIR: Creators of a drone that can carry multiple or large packages, expanding the capabilities of current delivery drones.

General Entrepreneur Finalists
Cliply Corp: Leveraging computer vision technologies and the latest advances in machine learning to automatically create "video-stories" from raw video footage.

Hexyoo: Creators of a proprietary gel based pressure ulcer pad with embedded sensors for the treatment and prevention of pressure ulcers.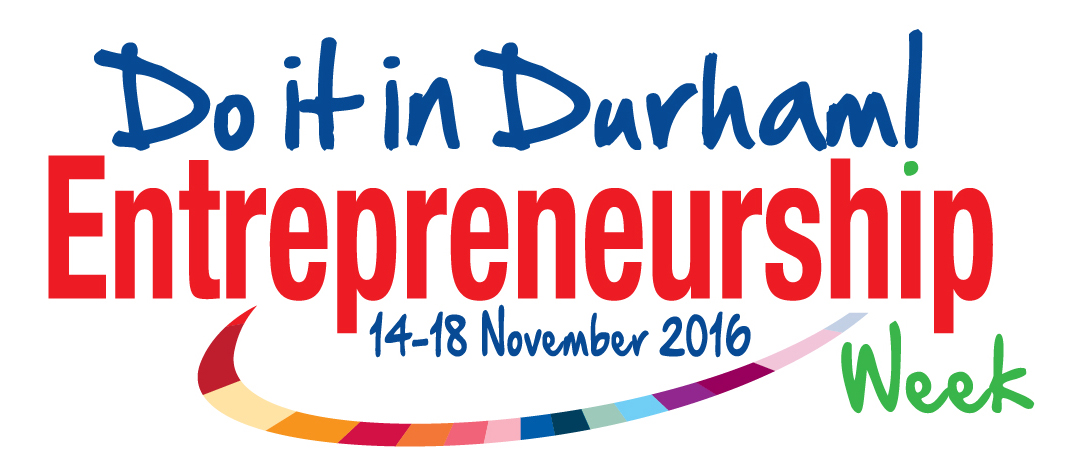 Do It In Durham is in celebration of Global Entrepreneurship Week. In Durham we have over 30 events happening to celebrate, inspire and motivate entrepreneurship. There is a rich eco-system of support, funding and entrepreneurial resources for businesses.
Date and time
Location
Whitby Town Hall: Council Chambers
575 Rossland Road E
Whitby, Ontario L1N 2M8
Canada