Description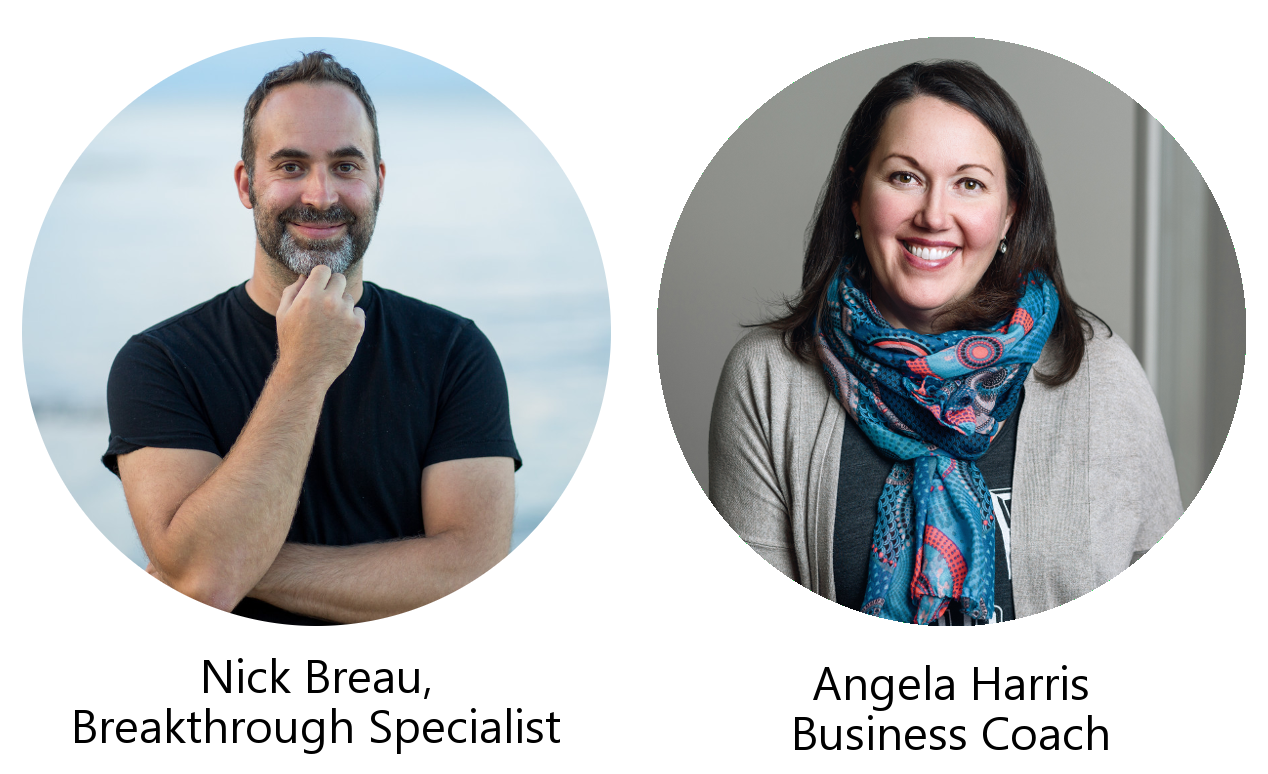 IGNITE
Your heart. Your passion. Your business.
This half day event is for heart-centered entrepreneurs, coaches, and business owners looking to make their mark on the world and make good money while they're at it.
Why?
Because you are meant for more.
Because you have a lot to offer this world, and you deserve to follow your heart and your passion without sacrifice.
Our region is filled with amazing coaches, talented teachers, inspiring entrepreneurs and business owners who offer products and services that create a positive ripple effect throughout our community.
And in 2019, we want to see you grow and thrive more than ever.
We want to help you achieve your goal of making a bigger impact.
We want to see you thrive in ways that allow you to serve more people.
We want you to be rewarded for all that you do.
We want 2019 to be your best year ever.
Your Hosts
Angela Harris is an award winning entrepreneur, speaker, sales trainer and business coach. With over 17 years experience in business development and corporate sales, Angela combines her strategic mindset with a heart centred approach. As the founder of Work of Heart, Angela has a passion for helping people and businesses grow and she is on a mission to help people live their best life (and to help them be financially successful while doing it.)
Nick Breau is a bestselling author, keynote speaker and International Breakthrough Specialist. After having played a key role in a company acquired for over 300$ million, Nick left the tech world in order to pursue a deeper passion studying self-help, human behavior, what drives success and what keeps people stuck. Over the last five years, he's built a thriving practice having served clients in over 25 countries ranging from wall street traders and CEO's to stay at home moms. Nick's goal? To help you shift the thoughts you think and emotions you feel so that you can better shape yourself, and the world around you.
This event is for you if …
You want to dig deep into your business and goals

You struggle to attract clients or to fill your events.

You're ready to level up so you can finally quit your day job

You feel stuck in your sales, marketing, social media and are not sure how to get the exposure you want.

You're ready to step out of the shadows and want to make 2019 the year you follow your heart and crush your goals.

Small audience, big impact. We are limiting the seats in this exclusive event. If you've got that strong feeling and knowing curiosity that this event is for you, grab your seat before it's too late. You won't regret it.