Sales Have Ended
Ticket sales have ended
SOLD OUT!
Sales Have Ended
Ticket sales have ended
SOLD OUT!
Description
IGNITE: Innovation BC—Come and hear about the exciting and innovative projects happening right here in BC! You'll hear from 12 passionate educators, many of whom are part of the K-12 Innovation Partnership. This partnership is comprised of schools pursuing inventive practices and new approaches that integrate and promote personalized learning in the classroom, school and school community. Partnership Schools throughout BC are working closely with post-secondary institutions to provide research support and to evaluate and measure results. They will share inspiring and compelling stories about their innovative projects during an evening that promises to be informative, motivational and high energy!
Join the members of the Innovation Partnership Working Group for this exciting event: Jim Iker (Past-President of the BCTF), Kevin Reimer (President of the BCPVPA), Rod Allen (Chairman of Partnership, and BCSSA Rep), Peter Froese (Executive Director of FISA BC), and Jennifer McCrea (Assistant Deputy Minister).
PRESENTERS
Check back often as we confirm our presenters!
Ann Pimentel is a Special Needs teacher from James Kennedy Elementary School in Langley, who is passionate about inclusion and innovation. She has taught Kindergarten to Grade 12 throughout her 16 years of teaching in various classrooms in Canada, England and South Africa. She has a Masters in Urban Education with a focus in Special Needs through Kings College London in England. Ann is the lead on The Inspire Project where she has been exploring how coding and robots can be used as inclusive tools for the Universal Design for Learning Principles in the classroom. She is excited how the new BC Curriculum and the new BC Tech Strategy will further develop inquiring minds and spark innovation through coding and robots with children across British Columbia and the world.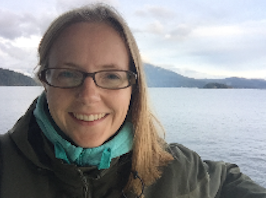 Ann's presentation: The Inspired Tale of Two CurioCities The 21st Century classroom is a breath-taking place for inclusive curiosity. The Inspire Project advocates that every child can actively participate in inquiry and innovation through coding and robots. When, as educators, we celebrate diversity and inclusion, our classrooms can be transformed into 'CurioCities'!
---
Shawn Lockhart and Dave DeRosa: Shawn Lockhart is a two-school Principal at Christina Lake Elementary and Big White Community School and serves a District role as IT Ed Support. David is the Principal at JL Crowe Secondary School in Trail, BC, where he encourages a beta learning environment. His staff is engaged in many diverse collaboration models. He enjoys working on behalf of BC's Principal's and Vice Principals in his Director's role with the BCPVPA..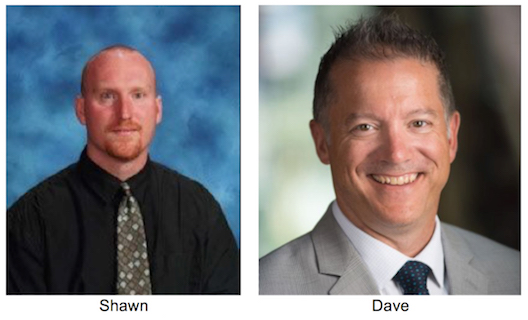 Shawn and Dave's presentation: Building Leadership Capacity in Education BetterEducate was developed with education professionals and support staff at all levels within their organizations, in mind. Users are able to efficiently connect to resources and the people that create and or share them. The BetterEducate team understands the challenges faced by district leadership, managers, teachers and support staff and ensures that best practices are accessible to all users.
---
Darryl DeBoer is the K-12 Director of Learning at Surrey Christian School. Darryl spends much of his time working with teachers as they design learning experiences that invite students into real work that meets real needs for the real people of the community we live in.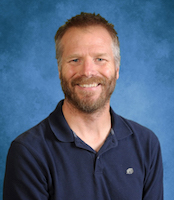 Darryl's presentation: A Deep Hope What started out as a simple hope to deepen our understanding of the First Peoples Principles of Learning evolved into a journey of personal and communal transformation for the students and staff of Surrey Christian School as ideas and hopes on paper transformed into experiences, reflections and relationships.
---
Grant Frend and Jeffrey Curwen; Grant is the Principal at Thomas Haney Secondary in Maple Ridge, BC, a self-directed high school with 1100 students in grades 8-12. His current areas of interest include design thinking and lean start up methodology. He also still digs hair metal. Jeffrey Curwen is the Vice-Principal at THSS and has taught a range of subjects and grades including Kindergarten PE, Grade 8 Math and Accounting 11 in a Fine Arts Room. Jeffrey is also passionate about user experience (ux)!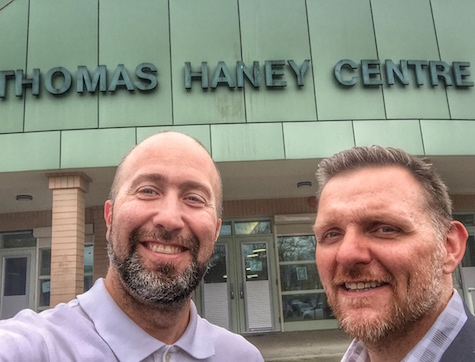 Grant and Jeffrey's Presentation: InnovatED: Incubating Flexibility in BC's High Schools. THey will share the genesis of their side hustle, the BC Network of Flexible Schools, an organic group of rogue educators that has evolved out of the need to re-structure student and teacher user experience. Their group has no outside funding and now boasts over 20 schools. If you have a structure problem, and no one else can help, and if you can find them, you too can join the BC Network of Flexible Schools.
____________________________________________________________________________________________________
Larry Mattin has been committed to at-risk learners for over 20 years with the last 13 years spent as Principal of Cowichan Open Learning. Larry has also represented Alternate and Adult Education at the Ministry of Education on initiatives including policy writing, Provincial Audit Advisory Committee, and most recently the Ministry of Education Grad Review committee representing Vancouver Island, Alternate Education and Adult Education.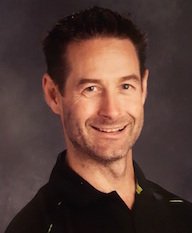 Larry's Presentation: Alternate Education - dispelling the myth Working with youth who do not fit within the 'traditional school' mold, one challenge we face is finding the program that fits for them, one that meets their needs socially and emotionally as well as academically. Learn about what we did in the Cowichan Valley, rebranding Alternate Education and repurposing a 100 year old elementary school site into an Open Learning Centre.
______________________________________________________________________________________________________
John Sarte has taught in the Coquitlam School District since 1999. His current assignment is with Inquiry Hub Secondary a school of choice program for students and their families interested in using school time and resources pursuing their own interests. Our vision is a school where students make their ideas come to life.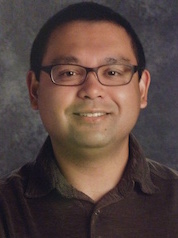 John's presentation: Inquiry projects and independent directed studies: Possibilities of student-powered curriculum The presentation provides examples of student-directed projects that simultaneously demonstrate multiple core competencies across subject areas. When students are supported to create things that matter to them and to others, the very idea of a school shifts.
______________________________________________________________________________________________________
John Tyler is currently the Principal of New Westminster Secondary School. An Apple Distringuished Educator, he has gained experiences in four different districts in BC as well as in a BC Ministry Offshore school. He is also the author of Networked Youth: What Every Parent Needs to Know About Online Behaviour.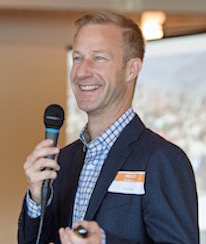 John Tyler's presentation: What If You're Right, It's Not About Technology? Educational leadership in schools today demands that beyond curricular leadership, we also embrace areas that are emerging and constantly changing. Perhaps one of the most profound areas is technology that enhances learning. To be a leader with technology requires a willingness to learn, flexibility to adapt, and the capacity to accept change as one of our constants. Therefore, today's leaders must be lifelong learners, inquirers and early explorers/adopters of technology.
______________________________________________________________________________________________________
Jacqueline Hall is currently a Vice-Principal at Abbotsford's Rick Hansen Secondary School of Science and Business, the first school of its kind in BC. Rick Hansen Secondary takes an inquiry-based, interdisciplinary approach. Classrooms are becoming digital nerve centres where real world scenarios drive personalized learning. Along with her colleagues, Jacqueline aims to make learning more engaging and relevant for students and to create opportunities for success in students' post secondary education and professional careers. Rick Hansen is forging partnerships with post-secondary institutions and industry partners to enhance learning opportunities as students solve real world problems and begin to make career choices.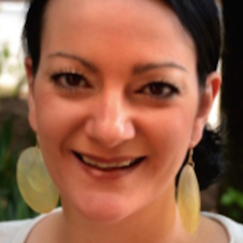 Jacqueline Hall's presentation: Rick Hansen Secondary School of Science and Business-Building A Culture of Inquiry Follow the journey of one staff who endeavoured to bring curriculum to life by implementing inquiry and redesigning classes, starting with Grade 9 ahead of the curve.
______________________________________________________________________________________________________
Melissa Moore, Liz Thornhill, Jennifer Tieche and Jennifer Towers: Melissa Moore is the Vice-Principal of the Middle School and IB MYP Coordinator at Mulgrave School in West Vancouver. Liz Thornhill is the IB Coordinator and IB Chemistry teacher at Carson Graham Secondary in North Vancouver. Jennifer Towers is the IB MYP Coordinator and Science teacher at Rockridge Secondary in West Vancouver. Jennifer Tieche is the IB Coordinator and Teacher-Librarian at Carson Graham Secondary in North Vancouver.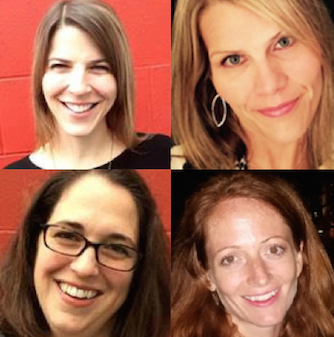 Melissa's, Liz's, Jennifer's and Jennifer's Presentation: Building Approaches to Teaching and Learning This presentation tells the story of three schools from two cities with one vision.
______________________________________________________________________________________________________
Paul Johnson, Janet Hoag, Shelly Johnson, Lisa Halstead represent a much larger group of educators from School District 64 (Gulf Islands). Paul's current roles include MyEDBC Teacher Leader and Inquiry Teacher Leader. Janet is also an Inquiry Teacher Leader, and a District Literacy/Numeracy & Behaviour Support teacher, and Elementary Coordinator. Shelly teaches and leads at Salt Spring Elementary School where she is the Principal. Lisa is the Superintendent of Schools in SD64.

Paul's, Janet's, Shelly's and Lisa's presentation: Communicating Student Learning - Sharing the Journey This presentation will provide an overview of the elementary school portion of the district's K-12 Communicating Student Learning Project. One of their Innovation Project goals was to develop more authentic and meaningful ways of communicating student learning for students, parents and teachers. Therefore, student-led conferences, portfolios, and pedagogical narratives will be featured.
______________________________________________________________________________________________________
Aaron Davis is the Principal of Templeton Secondary School. Aaron is actively involved in a partnership between a team of Templeton educators, staff from BCIT and technology professionals from SAP leading to the development and implementation an interdisciplinary STEM program for students in grades 8-12.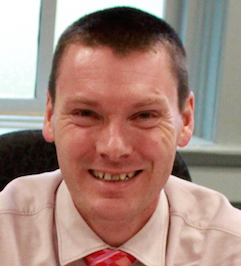 Aaron's Presentation: Fail Fast, Fail Often - The mantra of student learning at Templeton's STEM program If one could redesign education programming, would we continue practicing the same pedagogies initiated during the industrial era? Templeton's STEM program is designed to prepare students for the future workforce and post-secondary programs by developing strong problem solving, innovation, negotiation, communication, technology and critical thinking skills through iterative, project-based STEM education. Templeton closely partners with the technology community and post-secondary institutions to provide students with mentorship and build a foundation to be successful in STEM related fields.
---
Jarod Fong, Kelly Murray and Barb Buczewski are passionate middle school educators from Port Moody who identify themselves as life-long learners. They are privileged to be a part of Eagle Mountain Middle's journey as the school community strives to meet the contemporary and unique learning needs of 570 adolescent learners through innovation. The school is now in its third year and you would not have to look far to see staff involved in a variety of innovative initiatives such as inquiry focused, integrated studies, 1:1 use of technology, place-based learning in the environment, and more effectively communicating student learning. For the past two years this team has represented Eagle Mountain Middle in the Ministry of Education Innovation Project. At Eagle Mountain, learners are at the centre.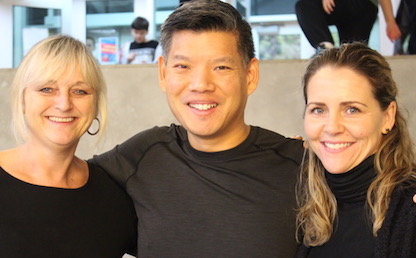 ______________________________________________________________________________________________________
FAQs
What is an Ignite?
"Enlighten us, but make it quick" is the Ignite motto. Presentations consist of 20 slides, that auto-advance every 15 seconds. The result is a fast and fun presentation lasting just 5 minutes.
The evening will focus on the 12 presentations. Guests can also look forward to light appetizers, a flight of three beautiful BC wines or local craft beer samples, and the opportunity to connect with colleagues as well as meeting new friends.
What do I get with the cost of the ticket?
You will hear some very inspiring stories of innovation, get light appetizers and you will choose from three samples of either BC wine or three samples of local craft beer. YOU WILL NEED TO MAKE THE WINE/BEER SELECTION AT THE TIME WHEN YOU PURCHASE YOUR TICKET.
Are there ID requirements or an age limit to enter the event?
This will be an adults only event
What are my transport/parking options getting to the event?
Please visit Science World's website for information: https://www.scienceworld.ca/maps
Science World is located very near to the Main Street skytrain station. Attendees can get there within 10 minutes of any downtown skytrain station.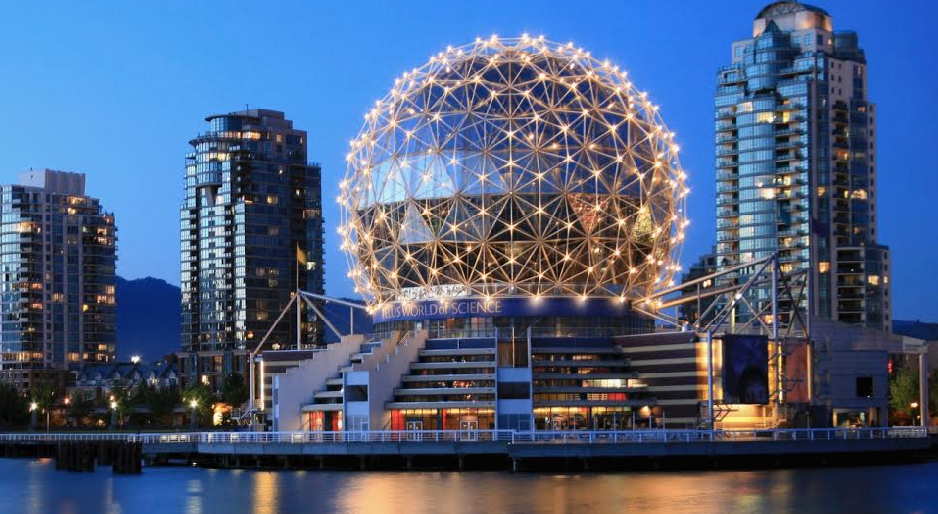 Can I purchase tickets in person?
All tickets must be purchased through Eventbrite.
Can I purchase tickets at the door?
TIckets will only be sold at the door if the event does not sell out (we anticipate it will!)
What happens if I purchased a ticket and am now unable to attend?
Please contact Debbie Ramen and a refund may be given if a refund is requested by December 1st. No refunds will be given on or after December 1st. We would appreciate it if you let us know that you will not be attending so a spot can become available for someone who would like to attend.
Is my registration/ticket transferrable?
You may transfer your ticket to another individual. Please update your registration on the site or let Debbie know so tickets can be processed accurately.
Where can I contact the organizer with any questions?
Debbie Ramen: dramen@sd40.bc.ca | Twitter: @dramen03
or
Dean Eichorn: deichorn@deltasd.bc.ca | Twitter: @deichorn1
IGNITE: Innovation BC