Ignite LocationTech Boston

Monday, March 25, 2013 from 7:00 PM to 10:00 PM (EDT)
Event Details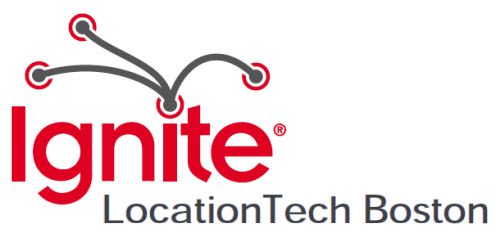 Presented by:
&
Open Source And Geospatial Technology In Snack Size Presentations
Join us for an evening of great 5 minute talks about open source and geospatial technologies by people who are passionate about it. Speakers will be from the local and national communities. Each presentation is 5 minutes, 20 slides, 15 seconds a slides.
March 25, 2013
7-10pm
Space With A Soul
281 Summer Street
Boston, MA 02210 
Help Out
If you would be interested in volunteering at this event please email volunteers
If you would like to sponsor this contact sponsorship
Silver Sponsorship

250(w)x100(h) icon on the main page
Recognition of sponsorhsip in opening remarks

Gold Sponsorship

500(w)x200(h) icon on the main page
Recognition of sponsorhsip in opening remarks
logo on welcome desk
Venue Sponsor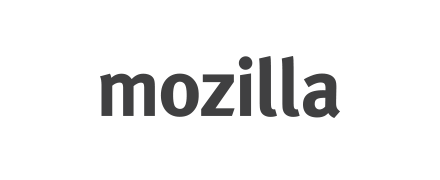 Gold Sponsors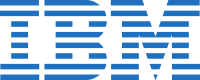 Silver Sponsors


Presentations
City Hall and the Blizzard
The blizzard this year tested City Hall's technology to its limit. This talk will detail the new challenges that the city faced and explore the lessons learned.

Michael Lawrence Evans
New Urban Mechanic
Mayor's Office of New Urban Mechanics
Michael Lawrence Evans is a developer and designer with the Mayor's Office of New Urban Mechanics. Lately, his primary focus has been on data visualization and cartography. Previously, he was a developer at Stamen, a design and technology studio in San Francisco. He was also a 2011 Fellow at Code for America, where he led the development of the Open311 Dashboard and served as a Google Summer of Code mentor. You can reach him at mevans@newurbanmechanics.org or @EvansML on Twitter.
Leaflet for some cats
An introduction to the Leafletjs JavaScript library so easy any feline with a working knowledge of JavaScript can understand it. Covering basics towards some fancy stuff with D3. (With apologies to Max Ogden).

Calvin Metcalf
Cartographer
MassDOT
I make maps professionally for MassDOT and also annoy my lovely girl friend by making even more maps in my free time. My weapon of choice is Leaflet, in addition to Leaflet, I also use PouchDB and D3.
Welcome & introducing LocationTech
LocationTech is a working group hosted by the Eclipse Foundation it exists to help broaden adoption of location aware (aka. geospatial) technologies. This talk will highlight some of the useful services LocationTech provides to the community, to projects, and to members.

Andrew Ross
Director
LocationTech
I help open source projects grow their community. I help companies relate to open source projects, encourage them to build stuff using open source, and encourage them to support open source projects.
The Hubway Data Visualization Challenge: an Open Data initiative for engagement and awareness about bicycle transportation.
In October 2012, the Metropolitan Area Planning Council (MAPC) released more than a year's worth of trip data from Boston's bike sharing program Hubway and launched the Hubway Data Visualization Challenge. The contest invited the interested public to explore, analyze and visualize data from more than half a million Hubway bike trips in the Boston Metro Area, and submit interesting visualizations, animations, or other kinds of creative analysis.

Christian Spanring
Metropolitan Area Planning Council
(MAPC)
Christian Spanring, GIS Developer, has been with the Metropolitan Area Planning Council (MAPC) since 2009. His focus is introducing innovative Open Source mapping and public engagement solutions to support MAPC's mission and projects. The variety of MAPC projects he is working on ranges from mapping tools like the MAPC Trailmap for pedestrian and bicycle facilities, over engagement tools like the MBTA Budget Calculator to urban park discovery applications or data exploration tools like the MetroBoston DataCommon.
How I started contributing to open source projects
My New Year's resolution was to begin contributing to open source software. After using FOSS tools like OGR/GDAL and PostGIS for years, I wanted to give something back and get involved with the community. In this talk, I'll walk through how I got started on my first small open source project, an HTML5 offline mapping project using Leaflet, PhoneGap, and MapBox (
offline_map_poc
)

Max Uhlenhuth
Founder
SilviaTerra
Max Uhlenhuth is the co-founder and technical lead of SilviaTerra, a high-tech forestry company. Often combining many diverse technologies into a single project, he enjoys working on projects ranging from robotics and cloud computing to GIS and mobile. A 2012 graduate of Yale University, Max was recently named by Forbes as one of America's top college entrepreneurs.
Going multispectral: open source multi-band satellite imaging and spectroscopy
The Public Lab community has developed both open source hardware and software to replicate some of the functions of multispectral imaging satellites and visible-infrared spectrometers, with a focus on investigating plant health and contaminated water and soil. Both techniques have geospatial aspects and Public Lab is encouraging open source publication of this data by contributors, hosting an open spectral library (spectralworkbench.org) for the exchange of data as well as a suite of online tools and APIs for manipulating, interpreting, and comparing spectra. Come and find out why you need a multispectral camera or a spectrometer!

Jeffrey Warren
Co-Founder/Research Coordinator
Public Lab
The creator of GrassrootsMapping.org and co-founder and Research Director for the Public Laboratory for Open Technology and Science, Jeff designs mapping and civic science tools and professionally flies balloons and kites. Notable software he has created include the vector-mapping framework Cartagen and orthorectification tool MapKnitter. He is a fellow at MIT's Center for Civic Media and an advocate of open source software, hardware, and data. He co-founded Vestal Design, a graphic/interaction design firm in 2004, and directed the Cut&Paste Labs project, a year-long series of workshops on opensource tools and web design in 2006-7 with Lima designer Diego Rotalde.
Schedule
Attendee List
Sort by:

Date

|

First Name

|

Last Name
When & Where

Space with a Soul
281 Summer Street
Boston, MA 02210


Monday, March 25, 2013 from 7:00 PM to 10:00 PM (EDT)
Add to my calendar
Organizer
LocationTech is a vendor neutral community for individuals and organizations who wish to collaborate on commercially-friendly open source software that is location aware.
LocationTech hosts technology projects and helps cultivate both an open source community and an ecosystem of complementary products and services.