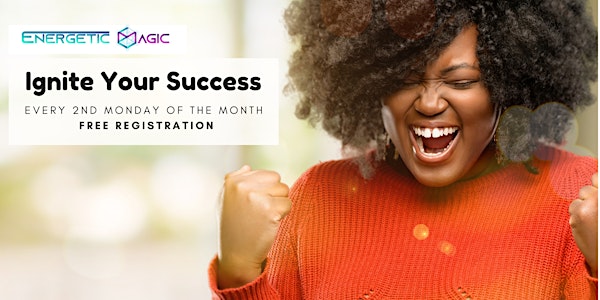 Multiple dates
Ignite Your Success
In this interactive experience, discover the beliefs, habits, and unconscious fears that have been holding you back from creating success.
Date and time
Mon, Feb 14, 2022 4:00 PM - Mon, Dec 11, 2023 6:00 PM PST
About this event
This is a transformational workshop in which many people have seen changes in as little as FIVE minutes.
Award-Winning Author, International Speaker, and Reality Shifting Specialist, Shiraz, enables you to rewrite your success stories, and with them, your reality because most people are unknowingly addicted to limiting and obsolete stories and left with a lack of success, confidence, and freedom. Shiraz helps you to eliminate, terminate, and annihilate your unconscious addiction to these stories in order to ignite a stream of successes along with an abundance of free time, money, and energy.
About the organizer
Energetic Magic healing is a new modality that simplifies energy healing so that changes in you can occur in as little as a few minutes. Because it works on limiting beliefs, Energetic Magic can affect any area of your life that needs healing: health, career, relationship, finances, spirituality, and even money. Shiraz works directly with Source(Universal/God/Divine) energy to access knowledge and then shift your reality. If you need to get unstuck in a specific area in your life, this energy healing technique can help.
Energetic Magic powerfully removes your personal limiting beliefs as well as get you out of parental, cultural, and societal limiting beliefs that are keeping you from living your best life. Source energy surrounds us all day, and Energetic Magic offers a simple but effective method for you to access it intentionally. Most people tap into Source energy unconsciously, instead of consciously, which is why they aren't seeing the healing in their lives they are asking for. Energetic Magic healing is based on the philosophy that the unconscious limiting beliefs in you can be easily accessed and removed through simple intention. The information needed to find those beliefs comes from tapping into Source energy.
Energetic Magic has helped thousands of people to become aware of and remove their limiting beliefs resulting in better realities of career, health, finance, relationships, and more.
"Energy Healing through Belief Shifting"
Energetic Magic is based in Toronto, Ontario, Canada but all services and most events are available online.