Event Information
Location
Optima Manufacturing Inc.
2480 Pegasus Road NE
Whitehorn LRT
Calgary, AB T2E 8G8
Description
The ASQ Calgary chapter (American Society for Quality) invites IIA-Calgary members to its "Quality Discussion Groups" (QDGs).
During those meetings, local speakers lead a discussion on topics of interest to the Quality community.
Date: June 21, 2017
Topic: "Risk Based Thinking According to ISO 9001: 2015"
Speaker: Carlos Davila is a licensed professional engineer with over 28 years of experience in quality assurance for many different industries including Electronics, Automotive parts, Oil and Gas, Chemical, Textile, and Nuclear Services.

Carlos holds a MSc. in Quality Assurance from the California State University; he also holds the following ASQ designations: CSSBB, CMQ/OE, and CQE. Carlos currently works for NovAtel in Calgary in the position of Quality Specialist and have assisted NovAtel in successfully transition to the ISO 9000:2015 standard.
This discussion will take place at Optima Manufacturing Inc.located at 2480 Pegasus Road NE in
Calgary [Whitehorn LRT then bus].
This event is free of charge for IIA Calgary members in good standing.
For more information: please contact the ASQ Calgary Chapter at dalesahota@gmail.com
IIA-Calgary Chapter Events Partner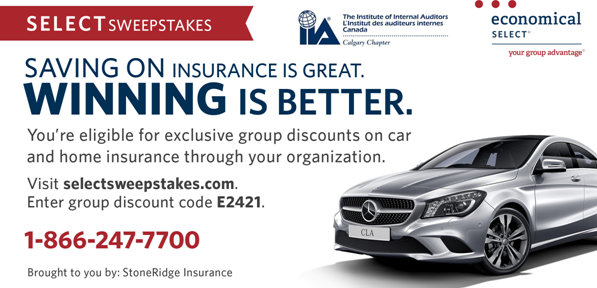 Date and Time
Location
Optima Manufacturing Inc.
2480 Pegasus Road NE
Whitehorn LRT
Calgary, AB T2E 8G8